Roofing Insurance for Michigan Contractors
The Insurance You Need Fast, Cheap & Easy!
From Michigan Workers' Compensation Insurance to General Liability, Commercial Auto Insurance,We Are Your Easy & Stress-Free Roofing Insurance Provider in Michigan State!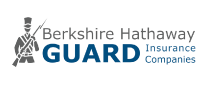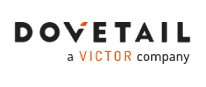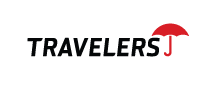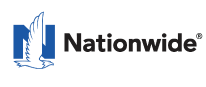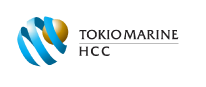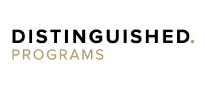 Business Insurance for Roofing Contractors in Michigan
As a roofing contractor in Michigan, it is essential to have the right insurance coverage and o safeguard your business against potential risks and liabilities. Roofing projects involve inherent hazards, making it crucial to prioritize insurance protection. This comprehensive guide will explore the various insurance policies tailored explicitly for Michigan contractors, including their prices, specific details, and the benefits they offer.
If you want to get the best coverage now, from the best carriers and at the lowest price, call us at (866) 225-1950 or click for a free quote. We can assist you and answer all your questions 24/7!
General Liability Insurance for Roofing Contractors in Michigan
General Liability Insurance is a vital component of a comprehensive insurance portfolio for roofing contractors in Michigan. It provides decisive coverage for bodily injury, property damage, and advertising injury that may occur due to your roofing operations. General Liability Insurance protects your business from potential financial liabilities, whether a slip-and-fall accident on a construction site, damage to a client's property, or a claim arising from misleading advertising.
Regularly, roofing contractors in Michigan can anticipate an annual cost ranging from $1,000 to $3,000 for General Liability Insurance. However, it's important to note that the actual premium may vary based on the unique characteristics and risk profile of your business:
Factors that can influence the actual premium for General Liability Insurance for roofers in Michigan include:
Business Size: The size of your roofing business plays a role in determining the premium. Larger companies with more employees and higher annual revenue may face higher premiums due to increased exposure to potential claims.
Years of Experience: Insurance providers often consider the number of years a roofing contractor has been in business. More experienced contractors with a proven track record may be seen as less risky and may enjoy lower premiums.
Claims History: Your claims history can significantly impact your premium. Contractors with a history of claims or lawsuits may face higher premiums as they are considered higher risk. Conversely, contractors with a clean claims history may qualify for lower premiums.
Coverage Limits: The coverage limits you choose for your General Liability Insurance policy can affect the premium. Higher coverage limits offer more excellent protection but may result in higher premiums.
Scope of Work: The nature and scope of your roofing operations also play a role. If you specialize in high-risk projects or work with complex roofing systems, insurers may charge higher premiums to account for the increased exposure to potential claims.
Safety Measures: Implementing robust safety protocols and maintaining a solid safety record can positively impact your premium. Insurers may offer discounts or incentives for contractors who are committed to safety.
It's important to note that these factors are considered individually, and the actual premium for General Liability Insurance will vary based on your business's unique characteristics and risk profile.
Workers' Compensation Insurance for Roofing Contractors in Michigan
Workers' Compensation Insurance is a critical policy for roofing contractors in Michigan, as it helps protect both employees and employers in the event of work-related injuries or illnesses. By providing coverage for medical expenses, rehabilitation costs, and lost wages, this insurance ensures that employees receive the necessary support and benefits they are entitled to. At the same time, it shields employers from potential lawsuits and financial liabilities that can arise from workplace accidents.
Several factors influence the cost of Workers' Compensation Insurance. The number of employees, your annual payroll, and the nature of your roofing work all affect the premium. Roofing contractors in Michigan can expect to pay between $2,000 to $5,000 per year for this coverage. However, depending on your circumstances, the actual cost may vary.
In Michigan, contractors with one or more employees must carry Workers' Compensation Insurance. Contractors must comply with the state's Workers' Compensation laws, which require coverage through a licensed insurance carrier or self-insurance if eligible. Understanding and adhering to the state's specific regulations and requirements is essential to ensure compliance and adequately protect your workforce.
Commercial Auto Insurance for Roofing Contractors in Michigan
Commercial auto insurance is essential for roofing contractors in Michigan who rely on their vehicles to transport equipment and materials to job sites. This type of insurance can protect your business against financial losses from accidents, theft, or vehicle damage. It can also provide liability coverage if you or one of your employees is involved in an accident that causes bodily injury or property damage to others.
The prices for commercial auto insurance for roofing contractors in Michigan can vary depending on many factors, including the type and number of vehicles you need to insure, your driving record, and the level of coverage you require. Working with a reputable insurance provider who can help you find the right coverage at a competitive price is essential.
Builder's Risk Insurance for Roofing Contractors in Michigan
Roofing contractors in Michigan working on new construction projects or major renovations should consider obtaining Builder's Risk Insurance, as it is essential coverage. This type of insurance policy ensures the protection of the property, materials, equipment, and supplies on-site during the construction process. It provides coverage against many risks, such as fire, theft, vandalism, and natural disasters, ensuring a safe and secure construction process.
Roofing contractors in Michigan face unique challenges and potential risks while undertaking projects. Builders' Risk Insurance ensures that they are financially protected against unforeseen events that could cause damage or loss to the project. This coverage helps cover the costs of repairing or replacing damaged property and any associated delays or additional expenses that may arise.
When getting Builder's Risk Insurance, roofing contractors in Michigan must consider the project's value, location, and duration. Insurance providers use these factors to determine the premium. Working with an experienced insurance agent is crucial to get adequate coverage at a competitive rate. With range, contractors can focus on their work with peace of mind, knowing their investment is protected against unforeseen circumstances.
Inland Marine Insurance for Roofing Contractors in Michigan
Inland Marine Insurance represents a fundamental coverage option for contractors like yourself, who frequently transport equipment, tools, and materials to various job sites. It protects against potential perils, including damage, loss, or theft that may transpire during transportation or when your property is temporarily stored off-site.
Consider the significant reliance you place on specialized machinery, costly tools, and premium-grade materials to execute roofing projects flawlessly. However, what if unforeseen circumstances arise during transit? What if your equipment sustains damage or your materials mysteriously vanish? In such instances, Inland Marine Insurance emerges as a bulwark, fortifying your assets and ensuring the uninterrupted progress of your business.
Commercial Umbrella Insurance for Roofing Contractors in Michigan
Commercial Umbrella Insurance is a critical component of comprehensive insurance coverage for roofing contractors in Michigan. As a roofing professional, you understand the importance of having robust protection for your business. While your primary insurance policies, such as General Liability or Commercial Auto Insurance, provide essential coverage, they may have certain limits. This is where Commercial Umbrella Insurance comes into play.
One of the significant advantages of Commercial Umbrella Insurance is its flexibility. It can be customized to suit the specific needs of your roofing business.
When customizing a Commercial Umbrella Insurance policy for your roofing business, consider the following aspects:
Coverage Limits: Determine the desired coverage limits to protect your business. Assess your potential liability risks and select appropriate coverage amounts.
Policy Endorsements: Explore the available policy endorsements and additional coverages that can be added to your Commercial Umbrella Insurance. These may include approvals for specific risks or industries, such as roofers.
Industry-specific Risks: Consider the unique risks associated with the roofing industry. Consider the nature of your work, your projects, and any specialized equipment or materials you use. Ensure your policy addresses these specific risks.
Deductibles: Decide on the deductible amount you are comfortable with. This is the portion of a claim you agree to pay before the insurance coverage kicks in. Consider your financial capabilities and risk tolerance when choosing a deductible.
Policy Exclusions: Understand the exclusions and limitations of the policy. Review the terms and conditions to ensure that the coverage aligns with your business needs and that there are no surprises regarding specific exclusions.
Premium Costs: Consider the premium costs associated with the policy. Compare quotes from different insurance providers to ensure you get the best coverage value.
Review and Adjust: Regularly review your policy and make adjustments as needed. As your business grows and evolves, your insurance needs may change. Stay proactive and make any necessary updates to your Commercial Umbrella Insurance policy to ensure continuous protection.
ACORD Certificates for Roofing Contractors in Michigan
ACORD Certificates play a vital role in the operations of roofing contractors in Michigan. These certificates provide tangible evidence of your insurance coverage and comprehensive policy details. They include essential information such as policy numbers, coverage limits, effective dates, and the insurance carrier's name. By presenting ACORD Certificates to clients, contractors can demonstrate their compliance with insurance requirements and showcase their commitment to safety and risk management.
These certificates instill confidence in clients, assuring the contractor has the necessary insurance coverage to protect against potential liabilities and risks. Additionally, ACORD Certificates are a valuable tool when bidding for projects or entering into contracts, as they show that the contractor is adequately insured, enhancing their professional reputation and increasing their chances of securing work.
Your Insurance Questions Answered for Roofing Contractors in Michigan
Get answers to your most common questions from Contractors Liability
For General Liability Insurance in Michigan, you need $1,000,000 per occurrence and $2,000,000 aggregate almost 100% of the time. 99% of all General Liability policies we sell in Michigan are $1,000,000/$2,000,000.
For Commercial Auto Insurance in Michigan, you need $1,000,000 CSL meaning $1,000,000 Combined Single Limit for Bodily Injury and Property Damage to the other party combined. You need comprehensive and collision coverage to protect your Michigan vehicle. Commercial Auto Collision Insurance in Michigan covers any collision, and Comprehensive Commercial Auto Insurance covers anything but crashes.
For Workers' Compensation Insurance in Michigan, you need $500,000/$500,000/$500,000. This covers your workers in a claim where the owner is liable for up to $500,000. In 99% of cases, the owner is not responsible and coverage for workers' compensation is unlimited.
Reputation Matters
Our customers trust us for great customer service and cost-effective coverage.