Roofing Insurance for Massachusetts Contractors
The Insurance You Need Fast, Cheap & Easy!
From Massachusetts Workers' Compensation Insurance to General Liability, Commercial Auto Insurance More We Are Your Easy & Stress Free Roofers Insurance Provider in Massachusetts State!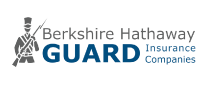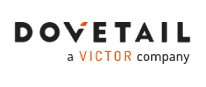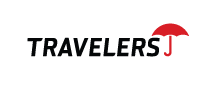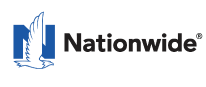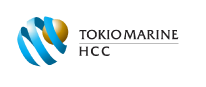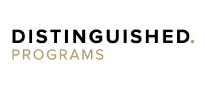 Business Insurance for Contractors in Massachusetts
The roofing industry is fraught with numerous risks ranging from physical injuries to damage to properties. As a roofer in Massachusetts, having comprehensive insurance coverage in place is not only a legal necessity but a critical risk management strategy. Let's delve into the various insurance types you should consider.
General Liability Insurance for Contractors in Massachusetts
General Liability Insurance forms the backbone of protection for any roofing contractor. It's designed to cover potential claims of bodily injury or property damage to third parties arising from your business operations.
For instance, if a passerby gets injured by a falling tool or your activities cause damage to a client's property, this insurance can cover legal expenses, medical bills, and repair costs.
On the other hand, it's important to note some exclusions. This policy typically does not cover damage to your own property, employee injuries, professional errors, or intentional acts.
The cost of General Liability Insurance is determined by several factors, including your business size, location, and claim history. In Massachusetts, the cost typically starts at around $400 per year, but your specific situation could affect this.
Workers' Comp Insurance for Roofing Contractors in Massachusetts
As per Massachusetts law, businesses with employees are mandated to carry Workers' Compensation Insurance. This insurance provides wage replacement and medical benefits to employees injured in the course of employment.
It safeguards your business from potential lawsuits and helps foster a safer work environment.
It typically covers medical expenses, rehabilitation costs, and a portion of lost wages.
However, it doesn't cover incidents that happen when the employee is not performing work-related duties.
Commercial Auto for Roofing Contractors in Massachusetts
In roofing, vehicles are often used to transport tools, materials, and staff to job sites. Commercial Auto Insurance covers the associated risks. It provides liability and physical damage coverage for vehicles used in your business.
Liability Coverage, which includes Bodily Injury and Property Damage, can start as low as $600 annually for small commercial vehicles.
Collision Coverage, which helps pay for the repair or replacement of your vehicle if it's damaged in an accident, can add an additional $500 to $1,000 to your annual premium.
Comprehensive Coverage, protecting against damages from non-collision incidents like theft or natural disasters, varies based on the value of the vehicles but may add another $300 to $500 annually.
Inland Marine Insurance for Roofing Contractors in Massachusetts
Inland Marine Insurance plays a pivotal role in safeguarding the tools and equipment essential to a roofer's operations in Massachusetts. As a roofer, you are well aware that your tools aren't confined to one location. Whether it's hammers, drills, ladders, compressors, or other specialized equipment, these items regularly move from one site to another, often stored off-site when not in use. This constant movement leaves them exposed to risks such as theft, accidental damage, or loss in transit. This is where Inland Marine Insurance steps in, providing coverage for these valuable assets no matter where they are.
Not only does this insurance protect your tools and equipment, but it also extends its coverage to materials in transit. As a roofing contractor, you are likely transporting roofing materials to job sites on a regular basis. These materials, which could be significantly expensive, are vulnerable to a host of risks while in transit, including theft, damage, or loss due to accidents or severe weather. Inland Marine Insurance covers these materials, ensuring that your business doesn't suffer a financial hit due to such unforeseen incidents. Having this coverage can mean the difference between a minor setback and a major financial loss for your business.
Commercial Umbrella Insurance for Roofing Contractors in Massachusetts
Commercial Umbrella Insurance is designed to provide an additional layer of protection beyond the limits of your other liability policies. It can cover several types of catastrophic losses, including:
Severe Property Damage: If your business activities cause extensive property damage that exceeds the limits of your General Liability or Commercial Auto policy, Umbrella Insurance can cover the excess costs.
Major Accident Liability: If a severe accident happens on your job site or involves your business vehicles, and it leads to substantial medical costs or lawsuit settlements that go beyond your General Liability or Workers' Comp coverage, Umbrella Insurance can step in.
Libel or Slander Claims: If your business faces a significant claim or lawsuit related to libel, slander, or another form of reputational harm that exceeds your General Liability policy's limits, your Umbrella Insurance can cover the additional costs.
Product Liability: If a product or completed work leads to harm or injury and the related costs surpass your General Liability or Product Liability policy's limits, your Umbrella Insurance can cover the extra expenses.
Legal Fees and Judgements: If you face large legal fees, court costs, or judgments that are beyond the limits of your existing liability coverage, Umbrella Insurance can help cover these costs.
Remember, Commercial Umbrella Insurance provides coverage that goes above and beyond your existing liability policies, and it can be a financial lifesaver in the face of catastrophic losses. However, it does not replace these underlying policies; rather, it supplements them when their coverage is exhausted.
ACORD Certificates for Roofing Contractors in Massachusetts
ACORD Certificates are a critical aspect of insurance coverage for roofing contractors in Massachusetts. These certificates provide a concise summary of your insurance policies, presenting key details like the types of insurance policies you have, their coverage limits, and the effective dates. Here are some important points to note:
These Certificates are crucial for roofing contractors in Massachusetts, serving as essential proof of insurance for clients and contracts. They offer a snapshot of policy details, critical for negotiations and compliance. Keeping these certificates up-to-date with any policy changes, such as adjustments in coverage limits or cancellations, ensures accurate representation of your current coverage. However, remember that an ACORD Certificate does not replace the actual insurance policy, and detailed coverage information should always refer to the policy document.
Business Insurance for Roofing Contractors in Massachusetts
There are a few other important considerations for contractors in Massachusetts to remember when it comes to insurance.
First, contractors must understand the insurance requirements for their work. Different types of contractors may have different insurance requirements, depending on the nature of their work and the risks involved. For example, contractors who work with hazardous materials or at heights may have additional insurance requirements. Contractors must know these requirements and ensure they have the necessary coverage.
Another important consideration is the value of the contractor's equipment and tools. Many contractors rely on various specialized equipment and tools to complete their work, and these items can be expensive to replace if they are damaged or stolen. It is important for contractors to consider the value of their equipment and tools and ensure that they have adequate coverage to protect against these losses.
Finally, contractors need to understand their obligations under their insurance policies. This includes paying their premiums on time and informing their insurance carrier of any changes to their business or operations that may affect their coverage. Failing to meet these obligations can result in a loss of coverage, which can be financially devastating for a contractor.
Once these have been thought through, contractors should work with a licensed insurance broker or agent to obtain contractor insurance in Massachusetts. The broker or agent will help assess the contractor's insurance needs and shop for the best coverage options from various insurance carriers.
Contractors need to be upfront and honest with their broker or agent about their business operations and any potential risks, as this will help ensure that they are properly insured. Contractors should also be prepared to provide information about their business, such as their type of work, their crew size, and the equipment's value.
It is also important for contractors to understand the terms and conditions of their insurance policies, including any exclusions or limitations on coverage. If contractors are unsure about their coverage, they should speak with their broker or agent to clarify any questions or concerns.
As a contractor in Massachusetts, it is important to have the necessary insurance coverage to protect yourself and your business from potential liabilities and financial losses. There are several types of coverage to consider, including general liability, workers' compensation, commercial auto, professional liability, and business owner's policy. To obtain and maintain coverage, contractors should work with a licensed insurance broker or agent and be upfront and honest about their business operations and risks.
If you want to get the best coverage now, from the best carriers and at the lowest price, call us at (866) 225-1950 or click for a free quote. We can assist you and answer all your questions 24/7!
Your Insurance Questions Answered for Roofing Contractors in Massachusetts
Get answers to your most common questions from Contractors Liability
For General Liability Insurance in Massachusetts you need $1,000,000 per occurrence and $2,000,000 aggregate almost 100% of the time. 99% of all General Liability policies we sell in Massachusetts are $1,000,000/$2,000,000.
For Commercial Auto Insurance in Massachusetts you need $1,000,000 CSL meaning $1,000,000 Combined Single Limit for Bodily Injury and Property Damage to the other party combined. To protect your Massachusetts vehicle you need to have Comprehensive and collision coverage. Commercial Auto Collision Insurance in Massachusetts covers any collision and Comprehensive Commercial Auto Insurance covers anything but collision.
For Workers Compensation Insurance in Massachusetts you need $500,000/$500,000/$500,000 in general. This covers your workers in the event of a claim where the owner is liable up to $500,000. In 99% of cases the owner is not liable and coverage for workers compensation is unlimited.
Reputation Matters
Our customers trust us for great customer service and cost-effective coverage.