Roofing Insurance for Maryland Contractors
The Insurance You Need Fast, Cheap & Easy!
Looking for reliable insurance coverage for your construction business in Maryland? Look no further! We offer a range of insurance options, from Workers' Compensation to General Liability and Commercial Auto Insurance. Our goal is to make insurance easy and stress-free for you. Choose us as your trusted insurance provider in Maryland State.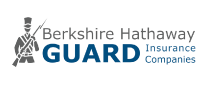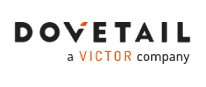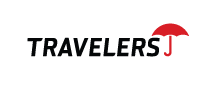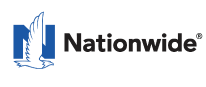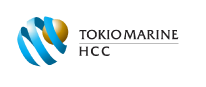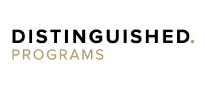 Business Insurance for Roofing Contractors in Maryland
The roofing industry is inherently risky, and the unique climate and regulatory considerations add another layer of complexity for those operating in Maryland. This comprehensive guide will help you navigate the necessary insurance coverage types:
General Liability Insurance
Workers' Comp Insurance
Commercial Auto Insurance
Builder's Risk Insurance
Inland Marine Insurance
Commercial Umbrella Insurance
ACORD Certificates
General Liability Insurance for Roofing Contractors in Maryland
Every roofing contractor in Maryland should prioritize obtaining General Liability Insurance. This coverage offers protection against third-party claims involving:
Bodily injury: If a customer, vendor, or other third party suffers an injury on your premises or due to your operations, this coverage can help with medical expenses and legal fees, if any.
Property damage: If your business activities damage a third party's property, this part of your coverage pays for repair or replacement costs.
Typically, annual premiums for General Liability Insurance start around $400 but may be higher depending on the size and nature of your roofing operations, your location, and claim history.
Workers' Compensation Insurance for Contractors in Maryland
For Maryland contractors, Workers' Comp Insurance is a must. It covers work-related injuries and illnesses, including medical expenses, wage replacement, and rehabilitation costs. Maryland law requires any business with one or more employees to carry Workers' Compensation Insurance.
Workers' Comp Insurance in Maryland safeguards your roofing business from potential lawsuits related to:
Medical bills and ongoing treatment costs associated with work-related injuries or illnesses sustained by your employees
Lost wages due to time is taken off for recovery after a work-related injury or illness.
Costs associated with vocational rehabilitation or retraining if an injured worker needs to switch to a different role within the company.
Compensation claims for permanent injuries, impairments, or worker fatalities in the worst-case scenario.
Legal fees and court costs if an employee or their family decides to sue over a work-related injury or illness.
Commercial Auto Insurance for Roofing Contractors in Maryland
Commercial Auto Insurance is necessary for roofing contractors who use vehicles for business purposes. This policy covers physical damages and liability resulting from accidents involving your business vehicles. Features include:
Liability coverage: Protects against damages if your business vehicle is at fault in an accident.
Collision coverage: Covers repair or replacement costs if your vehicle is damaged in an accident.
Comprehensive coverage: Covers non-collision related incidents like theft or damage from natural disasters.
Pricing for Commercial Auto Insurance depends on factors such as the type and number of vehicles, the driving records of the users, and the level of coverage required.
Builder's Risk Insurance for Roofing Contractors in Maryland
Builder's Risk Insurance, also known as Course of Construction Insurance, covers property and materials during construction or renovation. This insurance is essential in Maryland due to the state's varied weather conditions, which can result in unexpected damage. Premiums usually range between 1-4% of the total construction cost.
This is essential coverage for Maryland roofing contractors, but it's necessary to understand its limitations and exceptions:
Existing Buildings: Builder's Risk Insurance typically covers new constructions or significant renovations. It won't cover damages to existing structures unless explicitly stated in the policy.
Employee Theft: Some policies may not cover your employees' theft of materials or equipment.
Faulty Design or Workmanship: If damage arises from poor design, substandard materials, or faulty workmanship, your policy may not cover the costs of repair or replacement.
Natural Disasters: Certain natural disasters, such as floods or earthquakes, are typically excluded from Builder's Risk policies. Given Maryland's coastal location, you might need separate flood insurance if you work in flood-prone areas.
Delayed Completion: Financial losses due to project delays (for reasons other than covered property damage) might not be covered. This includes lost sales, rental income, or additional construction loan interest.
As always, read your policy documents carefully and consult with your insurance agent to ensure you fully understand your coverage, exclusions, and any potential policy endorsements you might need.
Inland Marine Insurance for Roofing Contractors in Maryland
Inland Marine Insurance for Roofing Contractors in Maryland is an integral part of their business coverage. With tools, equipment, and materials often moving between job sites or stored off-site, Inland Marine Insurance can provide a safety net against potential loss or damage.
Roofing contractors use a variety of tools and equipment that are crucial for their work. This could include anything from hand tools such as hammers and screwdrivers to power tools like drills and saws. Larger equipment such as ladders, scaffolding, compressors, and generators are also covered. Importantly, an Inland Marine policy can also cover materials transported to a job site, like shingles, tiles, metal roofing materials, and underlayment.
Maryland, known for its variable weather conditions, can expose your tools and materials to risks such as storm damage or even theft. A well-designed Inland Marine Insurance policy can help you manage these risks effectively.
The cost of Inland Marine Insurance in Maryland can vary significantly, depending on several factors. These factors may include the total value of the equipment, the locations where the equipment is used or stored, and the specific nature of the work being done.
Commercial Umbrella Insurance for Roofing Contractors in Maryland
Commercial Umbrella Insurance for Roofing Contractors in Maryland provides your business an added level of financial security. As a roofer, you face inherent risks on the job. The expenses associated with these incidents can skyrocket quickly, from potential accidents that can harm third parties to damage that could occur to the property. When these costs exceed the limits of your existing liability policies, that's where Commercial Umbrella Insurance steps in.
Commercial Umbrella Insurance in Maryland can provide coverage from $1 million up to $10 million or more, depending on the policy. Given the potentially high costs associated with severe accident claims or lawsuits, this additional coverage can be a financial lifesaver.
The cost for this coverage usually ranges from $400 to $800 annually for $1 million in coverage. However, the price can vary based on your business's risk profile, including factors like the number of employees, the nature of the projects you undertake, and your claim history.
ACORD Certificates for Roofing Contractors in Maryland
ACORD Certificates are standardized proof of insurance that details your policy types, coverage limits, and effective dates. While not an insurance policy itself, this document is often requested when you enter contracts or need to demonstrate proof of insurance.
In Maryland, as in other states, clients may request ACORD Certificates before starting a roofing project. They want to verify that you have appropriate insurance coverages in place to protect against potential risks and liabilities. The ACORD Certificate can be a significant factor in winning bids and establishing client trust.
It's crucial to keep these certificates current and readily available, as you may need to produce them quickly when bidding on a new project or renewing a contract. Remember, the details on the ACORD Certificate should match the specifics of your actual insurance policies.
Business Insurance for Rofing Contractors in Maryland
For several reasons, having the right insurance coverage is essential for Maryland contractors. First and foremost, insurance can protect contractors from financial ruin in the event of a lawsuit or other covered event. This can include accidents or injuries that occur on the job and damages to equipment or buildings. Without the right insurance, contractors may be unable to afford the costs associated with these types of incidents, leading to financial hardship and potentially the closure of their business.
In addition to protecting contractors' financial interests, insurance can also protect their reputation and credibility. By demonstrating that they are insured and have the necessary coverage, contractors can build trust with clients and reassure them that their project is in good hands. This can attract more business and strengthen relationships with clients.
Finally, insurance can also help contractors comply with Maryland's legal requirements. By carrying the required insurance coverage, contractors can avoid fines and legal penalties that may arise from failure to meet insurance requirements. This helps ensure that contractors are operating their businesses legally and responsibly.
Contractors should consider several factors when selecting insurance coverage for their contracting business in Maryland. These may include:
The type of work being performed: Different types of contracting work may require different types of insurance coverage. For example, contractors working with hazardous materials may need additional insurance to protect themselves and their employees from accidents or injuries.
The size and scope of the business: Larger contracting businesses may have more complex insurance needs than smaller operations. This may include additional coverage for equipment and tools, as well as higher limits of liability to protect against larger claims or lawsuits.
The location of the business: The location of a contracting business may also impact insurance needs. For example, contractors in areas prone to natural disasters may need additional coverage for damage caused by floods or hurricanes.
The financial resources of the business: The financial resources of a contracting business may also impact the type and amount of insurance coverage needed. Businesses with limited financial resources may need to prioritize coverage that offers the most protection for their assets. In contrast, businesses with more financial resources may be able to afford more comprehensive coverage.
How to Obtain Maryland Contractor Insurance
There are several ways contractors in Maryland can obtain insurance coverage for their business. One option is to work with an insurance broker, who can help contractors to identify their insurance needs and compare quotes from different insurance carriers. Contractors can also work directly with insurance companies to secure coverage, or purchase insurance online through websites that offer quotes from multiple carriers.
At our firm, we understand the importance of having the right insurance coverage for contractors in Maryland. As a leading insurance provider in the state, we offer a range of insurance options to meet the needs of contractors, including general liability insurance, workers' compensation insurance, commercial auto insurance, and professional liability insurance.
Our team of insurance experts is dedicated to helping contractors find the right coverage at the most competitive price. Whether you are a small operation or a large contracting company, we have the insurance options to protect your business.
If you want to get the best coverage now, from the best carriers and at the lowest price, call us at (866) 225-1950 or click for a free quote. We can assist you and answer all your questions 24/7!
Your Insurance Questions Answered for Roofing Contractors in Maryland
Get answers to your most common questions from Contractors Liability
For General Liability Insurance in Maryland you need $1,000,000 per occurrence and $2,000,000 aggregate almost 100% of the time. 99% of all General Liability policies we sell in Maryland are $1,000,000/$2,000,000.
For Commercial Auto Insurance in Maryland you need $1,000,000 CSL meaning $1,000,000 Combined Single Limit for Bodily Injury and Property Damage to the other party combined. To protect your Maryland vehicle you need to have Comprehensive and collision coverage. Commercial Auto Collision Insurance in Maryland covers any collision and Comprehensive Commercial Auto Insurance covers anything but collision.
For Workers Compensation Insurance in Maryland you need $500,000/$500,000/$500,000 in general. This covers your workers in the event of a claim where the owner is liable up to $500,000. In 99% of cases the owner is not liable and coverage for workers compensation is unlimited.
Reputation Matters
Our customers trust us for great customer service and cost-effective coverage.