Roofing Insurance for Maine Contractors
The Insurance You Need Fast, Cheap & Easy!
From Maine Workers' Compensation Insurance to General Liability, Commercial Auto Insurance More We Are Your Easy & Stress Free Construction Insurance Provider in Maine State!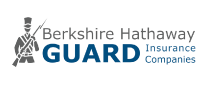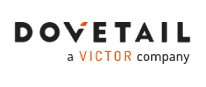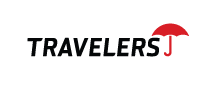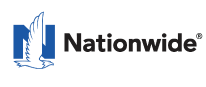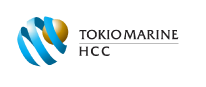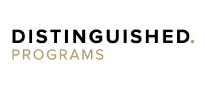 Business Insurance for Roofing Contractors in Maine
As a roofing contractor in the Pine Tree State, you face unique risks daily. Securing the right insurance coverage protects your business and your peace of mind. This article provides a comprehensive overview of the insurance policies you should consider, including General Liability Insurance, Workers' Comp Insurance, Commercial Auto Insurance, Builder's Risk Insurance, Inland Marine Insurance, Commercial Umbrella Insurance, and ACORD Certificates.
General Liability Insurance for Roofing Contractors in Maine
In the fast-paced roofing world, accidents can occur even with the utmost precautions. For example, a customer may slip and fall on debris left over from your roofing job, or your work could inadvertently damage a client's property. That's where General Liability Insurance comes into play. Besides covering the immediate costs of such incidents, this policy could also help with legal defense fees if a third party decides to sue. However, it's worth noting that general liability does not cover errors in your professional services, for which you would need Professional Liability Insurance.
General Liability Insurance is the cornerstone of a roofer's protection, covering third-party claims for bodily injury, property damage, and personal or advertising injury. Costs typically start at $400 per year but can vary based on your operations' size and nature, location, and claim history. However, remember this policy excludes employee injuries, damage to your own property, professional mistakes, or intentional acts of damage.
Workers' Comp Insurance for Roofing Contractors in Maine
In Maine, if you employ one or more part-time or full-time employees, you must have Workers' Comp Insurance. This policy covers medical expenses, wage replacement, rehabilitation and therapy, and even death benefits in the unfortunate event of a work-related injury or illness. Pricing depends on your payroll size, the nature of your work, and your claims history. Exclusions may apply to situations like self-inflicted injuries or when an employee is under the influence of alcohol or illegal drugs.
Workers' Comp Insurance is designed to protect your employees and your business in such events. It ensures injured workers receive necessary medical care, wage replacement during time off, and rehabilitation services if needed. Furthermore, if a worker's family decides to sue the business after a fatal work-related accident, Workers' Comp can also provide some legal defense.
Commercial Auto Insurance for Roofing Contractors in Maine
Commercial Auto Insurance is crucial whether you operate a single vehicle or a fleet. It covers liability and physical damage for vehicles used by your business. Coverage usually includes:
| | |
| --- | --- |
| Coverage Type | Description |
| Liability Coverage | Covers damages if you or your employees are at fault in a vehicle accident. |
| Collision Coverage | Covers repair or replacement costs of your vehicle after an accident. |
| Comprehensive Coverage | Covers damages from non-collision related incidents, such as theft or natural disasters. |
Costs depend on the type of vehicle, the driver's record, and the level of coverage required. Remember, personal auto policies often exclude coverage for business use, so this policy is necessary for roofers.
Builder's Risk Insurance for Roofing Contractors in Maine
As a roofing contractor in Maine, you understand that the region's weather can be unpredictable. A sudden storm could damage a construction site, leading to material losses and potentially delaying the project. Builder's Risk Insurance offers a crucial financial safety net in such instances.
This insurance is usually project-specific and lasts for the project's duration. It's essential to note that Builder's Risk Insurance covers the structure and, in some cases, materials on site waiting to be installed, materials in transit to the job site, and temporary structures like scaffolding—but it doesn't cover tools and equipment, which would be covered under Inland Marine Insurance.
Builder's Risk Insurance protects your work in progress—buildings under construction and the materials on-site, in transit, or temporarily stored elsewhere. The policy lasts until the project is complete, and premiums usually range between 1-4% of the total construction cost. However, it doesn't cover accidents, injuries, or tools. Standard exclusions include damage from earthquakes, floods, or wind in coastal areas, mechanical breakdown, employee theft, and acts of terrorism.
Inland Marine Insurance for Roofing Contractors in Maine
Inland Marine Insurance, often called 'equipment' or 'contractor's tools and equipment insurance, covers your gear and materials in transit or stored off-site. Coverage may include hand tools, power tools, ladders, compressors, generators, and roofing materials. Without this policy, losses to these items could result in significant out-of-pocket expenses.
| | |
| --- | --- |
| Coverage Type | Examples |
| Hand and Power Tools | Hammers, drills, nail guns |
| Specialized Roofing Tools | Roofing nailers, seaming pliers |
| Large Equipment | Ladders, compressors, generators |
| Materials in Transit | Shingles, tiles, underlayment |
Commercial Umbrella Insurance for Roofing Contractors in Maine
In a litigious world, liability claims and lawsuits can skyrocket beyond the limits of your standard liability policies. For roofing contractors in Maine, a severe accident or a substantial property damage claim can quickly escalate into a financial burden. Commercial Umbrella Insurance provides extra liability coverage above your General Liability, Commercial Auto, and Workers' Compensation policies.
With premiums typically ranging between $400 to $800 annually for $1 million in coverage, Commercial Umbrella Insurance is a relatively small price to pay for a significant increase in peace of mind. However, keep in mind that umbrella insurance only kicks in when the underlying policy's limit is exhausted, and it won't extend coverage to claims not covered by your existing policies.
ACORD Certificates for Roofing Contractors in Maine
In the world of roofing contractors, ACORD Certificates are an essential tool for doing business. Whether you're bidding on a new project or renewing a contract, clients and third parties often require proof of your insurance coverage. An ACORD Certificate is a standardized document that provides a snapshot of your insurance policies at a specific time.
These certificates detail the types of insurance you have, the policy limits, the effective dates, and the insurance carriers. While ACORD Certificates don't modify your policy terms or conditions, they serve as official proof of insurance, helping your business maintain transparency and trust with all its stakeholders. It's always good practice for Maine roofing contractors to keep their ACORD Certificates updated and readily available.
Business Insurance for Roofing Contractors in Maine
As a contractor in Maine, it is important to have the right insurance coverage to protect your business and your clients. There are several types of insurance that contractors should consider, including general liability, workers' compensation, professional liability, commercial auto insurance, and a business risk insurance. In addition, contractors in Maine must follow certain requirements and laws related to insurance, including those for public projects and notification of additional risks or hazards.
It is important for contractors to understand the different types of insurance available to them and work with us to get the most comprehensive coverage at the best price. By properly insuring your contracting business, you can ensure that you are prepared for any potential risks or liabilities that may arise.
If you want to get the best coverage now, from the best carriers and at the lowest price, call us at (866) 225-1950 or click for a free quote. We can assist you and answer all your questions 24/7!
Your Insurance Questions Answered for Roofing Contractors in Maine
Get answers to your most common questions from Contractors Liability
For General Liability Insurance in Maine you need $1,000,000 per occurrence and $2,000,000 aggregate almost 100% of the time. 99% of all General Liability policies we sell in Maine are $1,000,000/$2,000,000.
For Commercial Auto Insurance in Maine you need $1,000,000 CSL meaning $1,000,000 Combined Single Limit for Bodily Injury and Property Damage to the other party combined. To protect your Maine vehicle you need to have Comprehensive and collision coverage. Commercial Auto Collision Insurance in Maine covers any collision and Comprehensive Commercial Auto Insurance covers anything but collision.
For Workers Compensation Insurance in Maine you need $500,000/$500,000/$500,000 in general. This covers your workers in the event of a claim where the owner is liable up to $500,000. In 99% of cases the owner is not liable and coverage for workers compensation is unlimited.
Reputation Matters
Our customers trust us for great customer service and cost-effective coverage.