Roofing Insurance for Lubbock Contractors
Fast and cheap commercial insurance for your roofing business in Lubbock, Texas!
Get the best roofing insurance policies and save money at the same time. At Contractors Liability, we offer Commercial Auto, Workers' Compensation, General Liability, and much more!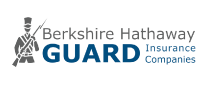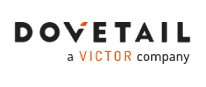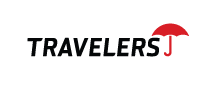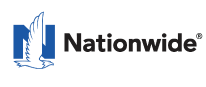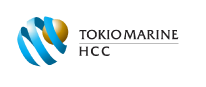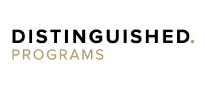 The risk of tornados in Lubbock is much greater than the average for Texas. This increases the need for quality roofing professionals that can install different types of roofs.
Furthermore, those roofing contractors will need to have the right insurance to be well-protected while doing their work. So, this article will explain the top three policies that roofers need to protect themselves and their businesses.
General Liability Insurance for Roofing Contractors in Lubbock, Texas
This policy can provide financial coverage for legal defense costs and medical expenses associated with claims of third-party bodily injury, property damage, and advertising injuries.
It is not required by law to carry this policy in Texas. However, with the right level of general liability coverage in place, roofing contractors can rest assured that they are financially protected against many of the potential risks that they may be exposed to while conducting their business activities.
How Much Does Roofing Liability Insurance Cost?
The standard price for this policy is $2,800 per year for a coverage of $1 million with a $2 million aggregate. This is the minimum coverage that we suggest because anything lower can put your roofing company at risk.
The factors that will alter the cost are the following:
Type of work performed
Revenue (The cost is around 2% or 3% of this value)
The state (Texas, in this case)
Number of employees
Claims history
Amount of deductible
Amount of Coverage
Exclusions:
Knowing the exclusions on your General Liability insurance policy can be a live saver. Roofing contractors that ignore this information can end up with a denied claim. Therefore, if you usually perform any of the following activities, you must speak with your insurance company and add them as an optional endorsement:
| | |
| --- | --- |
| Heating equipment or heat process exclusion | If you cause any harm to a third party when using heating equipment or procedures, you are generally not protected. |
| Open Roof Exclusions | There is usually no coverage when the roof is open or when the trusses are exposed. If you require this protection, carefully review your policy and speak to your agent. |
| Property Types | Construction work on condos, churches and medical facilities may not be included since some sites are more at risk than others. |
| Work on properties over three stories | Since working on huge buildings involves more danger, it is typically not covered by your policy. As with the other exclusions, contact us if you require assistance. |
Workers' Compensation Insurance for Roofing Contractors in Lubbock, Texas
Employers are responsible for providing safe working conditions and insurance protection to their employees. Workers' Compensation insurance covers medical expenses, lost wages, and disability payments for employees who are injured on the job. Furthermore, this policy will pay for the employer's legal defense in case of a lawsuit.
In Texas, if a private company decides not to carry Workers Comp, they must follow very strict requirements by law. So getting this coverage, it's highly recommended.
Note: You must keep copies of your subcontractors certificate of insurance to avoid considering any money owed to them as payroll.
How Much Does Workers' Compensation Insurance Cost?
This policy's price will depend on the risk codes of your employees. For example, your roofer's policies will cost more than the coverage of your office workers because their risk is different. One way to calculate the cost is to multiply their class code by the payroll of the employee. That's why this premium is usually expressed as the cost per $100 of payroll.
Other aspects that will influence the price are the safety track record of your company, the years it has been in business, and its location.
Commercial Auto Insurance for Roofing Contractors in Lubbock, Texas
This type of insurance provides financial protection for roofing businesses against losses that may arise from accidents or damage to vehicles used for commercial purposes. Some examples of vehicles that are typically covered by commercial auto insurance include delivery vans, service trucks, and company cars. This policy can even cover your personal vehicle if you typically use it for business-related purposes.
A commercial auto policy can provide protection against any liability or physical damages caused by a collision. For example, bodily injury or property damage caused to third parties or to the covered vehicle. This coverage also provides protection for uninsured or underinsured motorists, which means it will cover damages even when the other driver doesn't carry enough insurance. Other coverages that you can add to this policy are roadside assistance and vehicle rental.
NOTE: Your personal auto insurance usually excludes business coverage, so your claims can be denied if you carry this policy and have an accident while using the car for income-generating purposes. So even if you only use the vehicle to carry your tools and equipment around, it is best to carry commercial auto insurance.
How Much Does Commercial Auto Insurance Cost?
Commercial auto costs are almost the same as a personal auto policy, but it provides much higher coverage for an average of $1,500 a year. Nevertheless, the price varies depending on the amount and type of vehicles, plus the driving records of the employees that will be driving them.
Additional coverages
Ghost Policy for Roofing Contractors in Lubbock, Texas
An "If Any" or Ghost Policy is a type of workers' compensation that can be used when there are no employees or when you work only with insured subcontractors. It will provide you with proof of coverage when you need it to bid on a job, and it will cover you in case a subcontractor doesn't add you as additionally insured in their policy.
How much does a Ghost Policy cost?
It costs around $1,500 a year, which is much cheaper tnat a real workers' compensation.
Inland Marine Coverage for Roofing Contractors in Lubbock, Texas
Inland Marine Insurance provides coverage for loss, theft, or damage to tools and equipment while they are being transported over land or stored at a location. For roofers, this coverage is essential, as it will cover the expensive equipment they need to carry from site to site.
With this policy, you can repair or replace the equipment you lost and get back to work as soon as possible, so it's considered a type of equipment insurance.
How much does Inland Marine Insurance cost?
To cover $100,000 in property, the price is around $800 a year, with a $1,000 deductible. However, the cost is affected by the company's credit and claim history, the price of the insured equipment, the location, etc.
Commercial Umbrella Insurance for Roofing Contractors in Lubbock, Texas
Commercial umbrella insurance offers an extra degree of liability coverage beyond the boundaries of a base policy. It's particularly useful for businesses, like roofing contractors, who face a heightened risk of legal actions. This policy covers a broad spectrum of risks, such as:
Bodily Injury: This portion of the coverage takes care of medical bills, lost wages, and other associated costs if someone gets injured at the worksite.
Property Damage: If your work as a roofing contractor results in damage to a property, this policy covers the costs of repairs or replacement.
Personal and Advertising Injury: In the event your work leads to harm to another individual or business, or if you face accusations of defamation or false advertising, this policy provides coverage.
For roofing contractors in Lubbock, Texas, having a commercial umbrella insurance policy is a proactive way to protect their business. It ensures an added layer of security, shielding against larger claims that could exceed the limits of the primary insurance policies, and offering peace of mind in a profession laden with inherent risks.
Conclusion
The best roofing contractor's insurance needs to include at least commercial auto, general liability, and workers comp. Furthermore, if you want to have better protection, you must include Inland Marine and Permit Bonds.
Now, if you want to have the best value from an insurance company, you must have a quick call with Contractors Liability.
Contractors Liability is a trustworthy independent insurance agency with more than 20 years of experience and some of the best insurance rates in the market. With us, you can compare different coverage options and get exactly what you need. Get the best coverage today by calling (866) 225-1950 or click HERE to get a free quote.
Your Lubbock Contractors Insurance Questions Answered
Get answers to your most common questions from Contractors Liability
For General Liability Insurance in Lubbock you need $1,000,000 per occurrence and $2,000,000 aggregate almost 100% of the time. 99% of all General Liability policies we sell in Texas are $1,000,000/$2,000,000.
For Commercial Auto Insurance in Lubbock you need $1,000,000 CSL meaning $1,000,000 Combined Single Limit for Bodily Injury and Property Damage to the other party combined. To protect your Lubbock vehicle you need to have Comprehensive and collision coverage. Commercial Auto Collision Insurance in Lubbock, TX covers any collision and Comprehensive Commercial Auto Insurance covers anything but collision.
For Workers Compensation Insurance in Lubbock you need $500,000/$500,000/$500,000 in general. This covers your workers in the event of a claim where the owner is liable up to $500,000. In 99% of cases the owner is not liable and coverage for workers compensation is unlimited.
Reputation Matters
Our customers trust us for great customer service and cost-effective coverage.