Roofing Insurance for Louisiana Contractors
The Roofing Insurance You Need Fast, Cheap & Easy!
From Louisiana Workers' Compensation Insurance to General Liability, Commercial Auto Insurance More We Are Your Easy & Stress Free Roofing Insurance Provider in Louisiana State!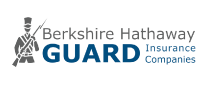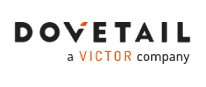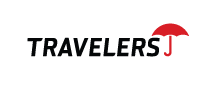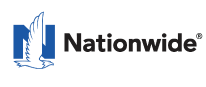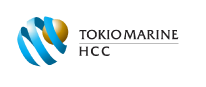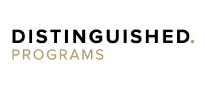 Business Insurance for Roofing Contractors in Louisiana
The role of roofing contractors in the construction industry cannot be overstated. Given the unpredictability of weather patterns and the potential risks involved in their line of work in Louisiana, they bear a great responsibility. For this reason, these contractors must have sufficient insurance coverage. This article offers a detailed account of the various insurance options available to roofing contractors in Louisiana. By protecting their businesses, these contractors can enjoy peace of mind and focus on their work without worry or stress.
If you want to get the best coverage now, from the best carriers and at the lowest price, call us at (866) 225-1950 or click for a free quote. We can assist you and answer all your questions 24/7!
General Liability Insurance for Roofing Contractors in Louisiana
General Liability Insurance is a critical policy for roofing contractors in Louisiana, protecting against potential lawsuits and claims arising from property damage or bodily injury. Roofing projects involve working at heights, handling heavy equipment, and interacting with clients and their properties. Accidents can happen, and this insurance is designed to safeguard your business from the financial burden that may arise.
Key features and benefits of General Liability Insurance include:
Property Damage Coverage: This coverage protects you if your roofing activities cause accidental damage to a client's property, such as a customer's home or surrounding structures.
Bodily Injury Coverage: If someone sustains a bodily injury at the job site, such as a slip and fall accident or being struck by falling debris, General Liability Insurance can cover medical expenses, rehabilitation costs, and legal fees if a lawsuit is filed against your business.
Completed Operations Coverage: Even after a roofing project is completed, there can be instances where issues arise with the work performed. Suppose a customer claims that your roofing work was faulty and caused subsequent damages, such as leaks or structural problems. In that case, General Liability Insurance can help cover the costs of repairs or legal expenses.
Products Liability Coverage: If your roofing company also sells roofing materials or products, Products Liability Coverage within General Liability Insurance can protect you against claims related to product defects or damages caused by the products you provide.
Legal Defense Costs: General Liability Insurance covers potential settlements or judgments and the legal defense costs associated with a covered claim or lawsuit. This can include attorney fees, court costs, and other related expenses.
Reputation Protection: Being properly insured with General Liability Insurance can enhance your professional reputation. It demonstrates to clients and partners that you are a responsible and reliable roofing contractor who takes their business and customers' interests seriously.
Workers' Compensation Insurance for Roofing Contractors in Louisiana
Workers' Compensation Insurance is a key safeguard for roofing contractors in Louisiana. With roofing work, which involves working at heights, handling hazardous materials, and using tools and equipment, the risk of work-related injuries or illnesses is inherent. That's why having Workers' Compensation Insurance is vital for your employees' well-being and your business's protection.
By providing Workers' Comp, you demonstrate your commitment to the safety and welfare of your workers. In the unfortunate event of a work-related injury or illness, this coverage ensures that your employees receive prompt and necessary medical care. Workers' Compensation Insurance covers the expenses of their recovery from immediate medical treatment to hospitalization, rehabilitation, and prescription medications.
Additionally, this policy offers financial compensation to employees who cannot work due to an injury or illness related to their job. This aspect of the coverage helps alleviate the financial burden for your employees by providing them with a portion of their lost wages. Whether it's a temporary disability that hampers their ability to work for a short period or a more severe and long-term condition that affects their earning capacity, Workers' Compensation Insurance offers the necessary income support during their recovery.
Commercial Auto Insurance for Roofing Contractors in Louisiana
Commercial Auto Insurance is essential coverage for roofers in Louisiana who rely on vehicles for their business operations. Whether you use trucks, vans, or other vehicles to transport roofing materials, equipment, or your workforce, having proper insurance protection is crucial to safeguard your assets, mitigate liabilities, and comply with legal requirements.
Commercial Auto Insurance for roofers covers a range of risks associated with your vehicles, including accidents, property damage, bodily injury, theft, and vandalism. Here are some key aspects to consider when it comes to Commercial Auto Insurance:
Liability Coverage
Physical Damage Coverage
Uninsured/Underinsured Motorist Coverage
Medical Payments Coverage
Cargo Coverage
Rental Reimbursement Coverage
Builder's Risk Insurance for Roofing Contractors in Louisiana
When obtaining Builder's Risk Insurance, you should work with an experienced insurance agent or broker who can assess your specific needs and provide accurate pricing based on your project details.
Builder's Risk Insurance premiums are typically calculated as a percentage of the total construction project value. On average, the premium can range from 1% to 5% of the project value. However, it's important to note that these figures are approximate and can vary based on the specific circumstances of the roofing project.
To get an accurate cost estimate for Builder's Risk Insurance, it is recommended to contact insurance providers or insurance brokers specializing in construction insurance in Louisiana. They can evaluate your project details, including the scope of work, construction materials, project duration, and any unique risk factors, to provide you with a customized quote.
When discussing pricing with insurance professionals, you must inquire about additional coverage options or endorsements relevant to your roofing project. These may include coverage for soft costs, delay in completion, or specific perils that are more prevalent in Louisiana.
Inland Marine Insurance for Roofing Contractors in Louisiana
Inland Marine Insurance is a valuable coverage option for roofing contractors in Louisiana, particularly when it comes to protecting their tools and equipment while in transit. This type of insurance provides coverage for mobile or transit property, including equipment, tools, and materials used by roofers.
Roofing contractors often rely on a wide range of specialized tools and equipment to perform their work efficiently. Some of the specific tools that roofers commonly transport and may require coverage under Inland Marine Insurance include:
Roofing Tools
Power Tools
Ladders and Scaffolding
Safety Equipment
Roofing Materials
It's important to note that Inland Marine Insurance not only provides coverage. At the same time, these tools and equipment are being transported, but they can also offer protection against theft, vandalism, and damage that may occur at the job site or during storage.
The price of Inland Marine Insurance for roofing contractors in Louisiana can vary depending on factors such as the value of the tools and equipment, the coverage limits desired, and the deductible is chosen. Working with an insurance professional specializing in construction insurance is recommended to determine the specific coverage needs for your tools and equipment and to obtain accurate pricing information.
Commercial Umbrella Insurance for Roofig Contractors in Louisiana
Commercial Umbrella Insurance is a crucial coverage option for roofers in Louisiana to consider. While General Liability Insurance provides a baseline of protection, a Commercial Umbrella policy offers an additional layer of coverage that extends beyond the limits of the primary policies. It acts as an "umbrella" to provide higher liability limits and protect against catastrophic events or costly lawsuits that exceed the coverage provided by other insurance policies.
Here are some relevant aspects to consider about Commercial Umbrella Insurance for roofers in Louisiana:
Increased Liability Limits: Commercial Umbrella Insurance provides additional liability coverage above and beyond the limits of your General Liability, Workers' Compensation, and Commercial Auto Insurance policies. This ensures that you have adequate financial protection in case of a severe claim or lawsuit.
Comprehensive Coverage: A Commercial Umbrella policy typically covers a wide range of liability risks roofers face, including bodily injury, property damage, personal injury, and advertising liability. It helps protect your business from potential financial losses from accidents, injuries, or damage caused by roofing operations.
Legal Defense Costs: In addition to providing higher liability limits, Commercial Umbrella Insurance also covers the costs associated with legal defense, including attorney fees, court expenses, and settlements. This is crucial as legal expenses can quickly escalate during litigation.
Contractual Requirements: Some clients or contracts may require roofers to carry a certain amount of umbrella coverage to ensure adequate protection. Having Commercial Umbrella Insurance can help you meet these contractual obligations and enhance your professional reputation.
Cost-Effectiveness: Commercial Umbrella Insurance provides significant coverage at a relatively affordable cost compared to increasing the limits of individual primary policies. It offers a cost-effective solution to enhance your overall liability protection and mitigate the risk of substantial financial losses.
ACORD Certificates for Contractors in Louisiana
ACORD Certificates indicate that a roofing contractor has the necessary insurance coverage in place. Clients, project owners, or general contractors often request them to ensure that contractors have adequate insurance protection before commencing work.
Typically, also include essential details such as the name and contact information of the insured roofing contractor, the insurance agency or company issuing the certificate, and the policy numbers and effective dates of the insurance policies. They also specify the types of coverage the contractor holds, such as General Liability, Workers' Compensation, and Commercial Auto Insurance.
ACORD certificates may include an "Additional Insured" section, which lists the entities or individuals granted coverage under the contractor's insurance policies. Project owners or general contractors commonly require this section to protect their interests in case of any liability arising from the roofing contractor's work.
Your Insurance Questions Answered for Roofing Contractors in Louisiana
Get answers to your most common questions from Roofing Contractors Liability
For General Liability Insurance in Louisiana, you need $1,000,000 per occurrence and $2,000,000 aggregate almost 100% of the time. 99% of all General Liability policies we sell in Louisiana are $1,000,000/$2,000,000.
For Commercial Auto Insurance in Louisiana you need $1,000,000 CSL meaning $1,000,000 Combined Single Limit for Bodily Injury and Property Damage to the other party combined. To protect your Louisiana vehicle, you need to have Comprehensive and collision coverage. Commercial Auto Collision Insurance in Louisiana covers any collision and Comprehensive Commercial Auto Insurance covers anything but collision.
For Workers Compensation Insurance in Louisiana you need $500,000/$500,000/$500,000 in general. This covers your workers in the event of a claim where the owner is liable for up to $500,000. In 99% of cases, the owner is not liable and coverage for workers compensation is unlimited.
Reputation Matters
Our customers trust us for great customer service and cost-effective coverage.