Roofing Insurance for Laredo Contractors
Great roofing insurance in Laredo, Texas!
Get the best insurance coverage for your roofing business here. General Liability, Commercial Auto, Workers' Compensation, and much more!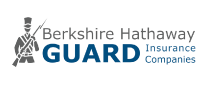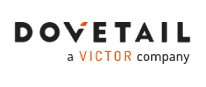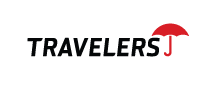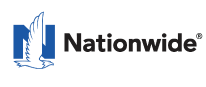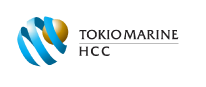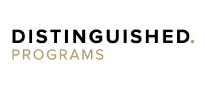 According to USA.com, the average annual temperature in Laredo, Texas, is around 72.1 °F. However, in summer, the temperature can rise above 98 °F, making roofing even riskier than in other locations and forcing roofers to be well-protected.
Roofers insurance is a type of liability coverage that protects roofing contractors, their employees, their clients, and their business operations. The coverage typically includes general liability insurance, workers' compensation insurance, and commercial auto insurance. Nevertheless, we also recommend that you get Inland Marine Insurance and Permit Bonds. Keep reading to learn more about these policies.
General Liability Insurance for Roofing Contractors in Laredo, Texas
This policy is designed to cover the financial costs associated with third-party claims and lawsuits that may arise from injuries or property damage while performing your roofing work. It can cover legal costs, medical expenses, and attorney fees. Imagine how much that would be if you had to pay out of pocket!
Costing around $2,800 annually, we recommend a minimum coverage of $1 million with a $2 million aggregate. Still, the price varies depending on the following factors:
Revenue
Number of employees
Claim history
Business Location
Amount of deductible
Coverage amount
Type of work performed
Exclusions
Although General Liability is an excellent policy for roofing contractors, you must know that it sometimes denies coverage. For roofers, it usually excludes working on open roofs, so if an accident happens while the trusses are visible, a usually covered claim can be denied. Roofing liability insurance can also deny coverage if a claim occurred while using heating equipment or heating processes or if you were working on certain types of properties like hospitals or churches. Furthermore, working on buildings over three stories is also excluded as the danger increases with height.
If you want any of those activities included in your policy, you must speak to your reliable insurance company and add them as an optional endorsement.
Worker's Compensation for Roofing Contractors in Laredo, Texas
Workers' compensation is a form of insurance that provides medical and financial benefits to employees injured while on the job. It is designed to help injured workers receive treatment, recover lost wages and pay for disability or death benefits in the event of a workplace accident.
Roofing contractors are especially vulnerable to accidents and injuries due to the nature of their work, making it essential to have adequate workers' compensation coverage. This policy also helps protect employers from liability in case of an employee injury, covering medical expenses for the employee's recovery process and providing income replacement for any days that an employee isn't able to work due to the injury or illness. The coverage also protects employers if an employee decides to sue them after an on-the-job accident.
Therefore, although private companies in Texas are not legally required to carry this policy, it is a necessary form of coverage that will protect your roofing business. Not carrying workers comp means that you must adhere to rigorous law requirements that you can learn here.
Factors that affect cost:
The class code of the job performed is a number that assesses the risk of your profession. This number, multiplied by the payroll, will determine the cost of each employee's policy. Therefore, if you have three roofers and one secretary, their coverage will have a different price, so you must specify this when getting your quote. Furthermore, the location of your roofing business, the years it has been in operation, and its safety records will also influence your policy's price. Nevertheless, the average price of workers comp is $1,500 per year.
Remember: You must keep the Certificates of Insurance of your subcontractors. If you don't, it might be considered payroll, leaving you to pay a great amount when your policy is audited.
Commercial Auto Insurance for Roofing Contractors in Laredo, Texas
It is important for businesses to have this policy to protect themselves from the financial consequences of accidents and damage to their vehicles. The coverage offered by commercial auto insurance can include liability coverage, which pays for damages or injuries to other drivers and their vehicles, as well as physical damage coverage, which pays for damages to the insured vehicle. There can also be coverage options for uninsured/underinsured motorist coverage, medical payments coverage, and more.
Some examples of vehicles typically covered by commercial auto insurance are delivery vans, service trucks, and company cars. If you have an accident while using any vehicle for income-generating purposes like transporting your tools around, then a personal auto policy will not suffice; you can even get your claim denied. So if you use any vehicle for commercial purposes, then you must be protected by commercial insurance.
Factors that affect cost:
The cost of commercial car insurance can vary based on factors such as the type of vehicle being insured, the number of vehicles, and the driving history of the business owners and employees that will be driving the vehicles. The likelihood of accidents occurring or claims being filed could be affected by all of these variables, which would significantly impact the cost. Nevertheless, the average price is around $1,500 a year or $125 per month.
Inland Marine Insurance for Roofing Contractors in Laredo, Texas
Inland Marine is a type of insurance coverage that protects movable property such as goods in transit, fine arts, equipment used in construction, and other similar items that are transported or stored at a specific location. It protects your vital and expensive equipment from theft, loss, or damage while working at different job sites. Therefore, it is an essential type of policy for any contractor.
Factors that affect cost:
Value of the covered equipment
Type of company
The state
Claims history
Coverage limit
Type of coverage:
Individual items
Blanket protection
The minimum premium is $500 per year, but for a standard coverage of $100.000 in equipment, the price is $800, with a $1,000 deductible. Another way of seeing this is as $0,80 for every $100 in covered property.
Commercial Umbrella Insurance for Roofing Contractors in Laredo, Texas
Commercial umbrella insurance, acts as a comprehensive safety net for your Laredo roofing business. By offering an added layer of liability coverage, it safeguards your primary insurance policies against substantial claims or lawsuits that could otherwise max out their limits.
Key features that make commercial umbrella insurance an attractive option for Laredo contractors include:
Supplementary Liability Coverage: If your existing liability insurance policies reach their coverage limit due to significant claims, commercial umbrella insurance steps in to provide the additional coverage required, ensuring your business stays protected.
Broad-Spectrum Risk Coverage: Commercial umbrella insurance can address a wide variety of risks, from accidents and injuries to property damage. It's designed to provide protection where your primary policies might fall short.
Adjustable Coverage: The flexibility of this policy allows you to select the amount of coverage you need, up to the policy's limit, to ensure comprehensive protection for your business.
Assurance: With commercial umbrella insurance in place, you gain the peace of mind that your roofing business is well shielded against unforeseen and potentially costly risks.
It is an invaluable resource for roofing contractors in Laredo, Texas, fortifying your business's financial resilience in the face of large-scale claims.
Additional policy "If any" or Ghost policy for Roofing Contractors in Laredo, Texas
If you need proof of carrying worker's compensation to bid on a job, but you have no employees, or you work only with insured subcontractors, then this policy is for you. It costs barely $1,500 per year and will cover you if any subcontractor doesn't add you as additionally insured on their policy.
Conclusion
The best policies for a roofing contractor in Laredo, Texas, are General Liability, Worker's Compensation, Commercial Auto, Inland Marine Insurance, and Permit Bonds. Having all of these coverages will help you protect your roofing company and set you apart from other roofing companies.
Now, If you want to save money while also having the best coverage in the insurance market, then you've come to the right place. Contractors Liability is a renowned insurance company that offers the best insurance rates from A+ carriers. Get in touch with a live agent and solve any of your doubts 24/7 by calling (866)225-1950
Your Laredo Contractors Insurance Questions Answered
Get answers to your most common questions from Contractors Liability
For General Liability Insurance in Laredo you need $1,000,000 per occurrence and $2,000,000 aggregate almost 100% of the time. 99% of all General Liability policies we sell in Texas are $1,000,000/$2,000,000.
For Commercial Auto Insurance in Laredo you need $1,000,000 CSL meaning $1,000,000 Combined Single Limit for Bodily Injury and Property Damage to the other party combined. To protect your Laredo vehicle you need to have Comprehensive and collision coverage. Commercial Auto Collision Insurance in Laredo, TX covers any collision and Comprehensive Commercial Auto Insurance covers anything but collision.
For Workers Compensation Insurance in Laredo you need $500,000/$500,000/$500,000 in general. This covers your workers in the event of a claim where the owner is liable up to $500,000. In 99% of cases the owner is not liable and coverage for workers compensation is unlimited.
Reputation Matters
Our customers trust us for great customer service and cost-effective coverage.