Roofing Insurance for Jacksonville Contractors
The Insurance You Need Fast, Cheap & Easy!
At Contractors Liability, we offer tailored policies for your roofing business, and you can include Commercial Auto, General Liability, Inland Marine, Worker's Compensation, and much more.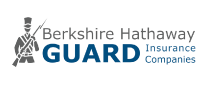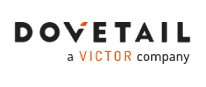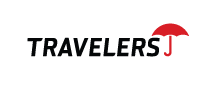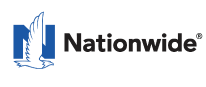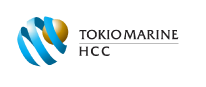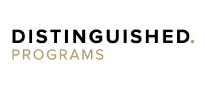 It's crucial that your roofing business in Jacksonville is covered by the proper insurance. From workers' compensation to general liability, we're your go-to source for worry-free, affordable insurance solutions that will keep both your company and your wallet safe.
Florida requires its roofing contractors to hold various types of insurance or risk losing their licenses. Whether you're the primary contractor on a job or a subcontractor working with another company, carrying your own insurance policy is a must. Here's the hard-hitting truth If your name's not on the policy, your coverage isn't guaranteed.
There are a few different types of insurance worth investing in for every roofing business in Jacksonville, including:
General liability
Commercial auto
Inland marine
Bonding
Especially in the roofing industry, accidents can happen even when you least expect them. Roofers face plenty of dangers, including falls from heights, burns, and electrocutions. Plus, there are issues like legal trouble, theft, and equipment damage to account for. Make sure you're covered no matter what happens by choosing the best roofing insurance out there.
General Liability Insurance for Roofing Contractors in Jacksonville, Florida
General liability insurance is the most basic type of contractor's insurance out there, which is why it's a requirement for roofers not only in Jacksonville but across all of Florida.
And it's not just a matter of legality. Simply put, general liability insurance is a smart investment. Especially in a construction industry as risky as roofing, you can think of general liability insurance as your first line of defense protecting your business from any legal claims related to property damage, personal injury, or other controversies.
It basically covers any claims brought against you regarding work you've already completed or work that you're in the middle of, including accidents that befall a client or another third party on your worksite. We know you're always striving to prevent accidents, so make sure that you're not caught off guard by unexpected costs should one occur.
Workers' Compensation Insurance for Roofing Contractors in Jacksonville, Florida
Workers' compensation insurance was created to keep employees financially safe should they get injured on the job, missing out on wages or racking up medical bills. Accidents happen, even to the most careful and conscientious employer. Plus, we all know that roofing can be a dangerous and demanding industry.
For that reason, workers' compensation insurance is a must-have. It's legally required in Florida for any business with more than one employee. But more generally speaking, it's just good practice.
You don't want to find yourself personally liable for claims filed by an employee. Holding worker's compensation insurance also makes your business look good, as it shows that you value your talented employees and are a fair, kind company that people want to work for.
Commercial Auto Insurance for Roofing Contractors in Jacksonville, Florida
While they sound similar, commercial auto insurance isn't the same as personal auto insurance, which you may already have. Commercial auto insurance policies are specifically made to cover any vehicle used for income-generating purposes – your existing auto policy likely doesn't cover this, so it's important to upgrade.
Whether your Jacksonville roofing company has a fleet of trucks or just a few, you can cover any and all of those vehicles through commercial auto insurance. It's important to note that in Florida, commercial auto insurance is legally required. Coverage includes physical damages to vehicles and also provides insurance for employees operating one of your vehicles.
Remember, commercial auto insurance does not cover damage or theft of any tools or supplies stored in your vehicles. For that type of coverage, you'll need to take a look at inland marine insurance.
Inland Marine Coverage for Roofing Contractors in Jacksonville, Florida
While the name may suggest otherwise, inland marine insurance has nothing to do with water. Instead, it's a policy that covers your tools, materials, and equipment while you're transporting them between job sites or storing them with a third party. Inland marine insurance will cover replacement costs if your items are lost, stolen, or damaged under covered circumstances.
It's common to assume that tools inside a vehicle covered under your commercial auto policy would automatically be insured – but they're not! For example, if you're driving a company pickup truck with roofing materials and expensive power tools in the truck bed, those tools would be covered by inland marine insurance, not commercial auto insurance.
The tools and materials needed for roofing jobs in Jacksonville can be quite expensive, so you don't want to find yourself paying out of pocket for replacement costs. Inland marine insurance can be a key addition to your policy if you often drive materials around and want to protect them (and protect your wallet).
Bonds for Roofing Contractors in Jacksonville, Florida
There's an important difference between licensed and bonded contractors, which is crucial to understand for Jacksonville roofing companies. A contractor's bond is a commercial surety bond that will benefit your customers or employees should they be financially damaged by your actions as the contractor on a site.
While it might not initially seem like a direct benefit to you as a roofing company, bonding insurance is meant to guarantee that you'll abide by your contract and get the job done right. It protects others from harmful or negligent actions – not that you'll ever take those actions on purpose. So why would you want to procure bonding insurance?
Bonding insurance can be an excellent way to make your roofing business stand out. Generally, contractors with bonding insurance choose that level of coverage in order to stand out to customers and clients, who will typically be impressed with this show of good faith. Many clients have even shown strong preferences for bonded roofing companies.
Make Sure You're Covered in Jacksonville, Florida
As you run your Jacksonville roofing business, it's important to ensure that you're adhering to the state of Florida's guidelines. You'll need to do so in order to keep your roofing license, but that's not the only benefit. Some of these insurance coverages are just smart business practices.
No matter what types of insurance you need for your roofing business, we can help you find the right policies quickly, easily, and affordably. You'll be able to keep your company running for a long time to come by insulating yourself against the costly effects of accidents, injury, lawsuits, damage, and more.
Reputation Matters
Our customers trust us for great customer service and cost-effective coverage.