Roofing Insurance for Iowa Contractors
The Insurance You Need Fast, Cheap & Easy!
Looking for an easy and stress-free Roofing insurance provider in Iowa State? Look no further! We offer various insurance options, including Iowa Workers' Compensation Insurance, General Liability, and Commercial Auto Insurance.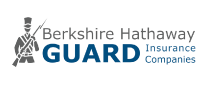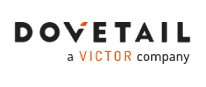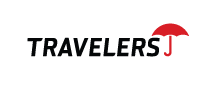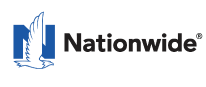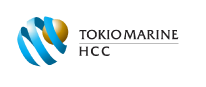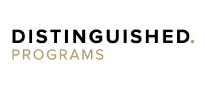 Business Insurance for Roofing Contractors in Iowa
As a roofing contractor operating in Iowa, having the right insurance coverage is essential to protect your business from a wide range of risks. This guide will take you through the key insurance policies you should consider and their importance to your business.
General Liability Insurance for Roofing Contractors in Iowa
General Liability Insurance is fundamental to any roofing contractor's insurance portfolio. It provides coverage for third-party bodily injuries, property damage, personal and advertising injuries, and medical payments.
Bodily Injury and Property Damage: If a third party suffers injury or property damage due to your business operations, general liability insurance can cover the associated costs and any legal fees should they choose to sue.
Personal and Advertising Injury: This provides protection for non-physical injuries such as libel, slander, or copyright infringement claims.
Medical Payments: It covers immediate medical expenses for a third party injured due to your operations, regardless of fault.
Please note that this policy does not cover employee injuries, damage to your own property, or intentional acts of damage. Pricing for this coverage typically starts at around $400 per year, but the final cost will depend on your business's size, the nature of your operations, and your claim history.
Workers' Compensation Insurance for Roofing Contractors in Iowa
In Iowa, Workers' Compensation Insurance is mandatory for businesses with one or more employees. This policy covers medical expenses and wage replacement benefits for employees who suffer work-related injuries or illnesses.
Medical Benefits: It pays for the medical care necessary to treat an injury or illness caused by work.
Disability Benefits: It covers a portion of the injured worker's wages while they are unable to work.
Premiums for Workers' Compensation insurance depend on various factors, such as the type of work your employees do, your business's claims history, and your payroll size. A roofing business, due to its hazardous nature, can expect to pay higher premiums compared to less risky businesses.
Commercial Auto Insurance for Roofing Contractors in Iowa
Roofing contractors often have vehicles for transporting equipment and workers, and for these, Commercial Auto Insurance is critical. It provides coverage for physical damage to your vehicles, liability for damage or injuries your vehicles cause to others, and can also cover medical expenses for your drivers in case of an accident.
Collision and Comprehensive Coverage: Collision coverage pays for damage to your vehicle from accidents, while comprehensive coverage pays for non-collision damage, such as theft or vandalism.
Liability Coverage: If your vehicle injures someone or damages their property, liability coverage will pay for their losses.
The cost of Commercial Auto Insurance depends on factors like the type and number of vehicles you have, their usage, and the driving records of those who will be operating them.
Builder's Risk Insurance for Roofing Contractors in Iowa
As a roofing contractor, you might find yourself working on new builds or significant renovations, making Builder's Risk Insurance essential. This policy covers the cost of damage to buildings and materials during construction caused by unexpected events like fire, vandalism, or severe weather.
Coverage Period: A Builder's Risk policy lasts until the construction project is completed and ready for use.
Policy Limit: Typically, the limit of the policy corresponds to the total value of the completed project, encompassing all construction costs, including materials, labor, and overhead.
Exclusions: Standard exclusions usually include damages from earthquakes, floods, or wind in coastal areas.
Please note that Builder's Risk Insurance does not cover accidents, injuries, or tools. For these risks, different insurance policies are required.
Inland Marine Insurance for Roofing Contractors in Iowa
Inland Marine Insurance, often overlooked, is a cornerstone of a roofer's insurance policy in Iowa. In addition to covering hand tools, power tools, and heavy equipment like ladders, compressors, and generators, it also provides coverage for roofing materials in transit to the job site.
This policy is particularly beneficial because of the nature of a roofer's work. Equipment and materials are regularly transported between different job sites, stored off-site, or left at job sites overnight. Each situation exposes your property to the risk of damage or theft, potentially leading to significant financial losses.
Inland Marine Insurance provides the financial backup needed to replace these valuable tools and materials swiftly, reducing downtime and preventing any negative impact on project timelines or customer relationships. The premium for this coverage depends on the total value of the equipment and materials you need to insure.
Commercial Umbrella Insurance for Roofing Contractors in Iowa
Commercial Umbrella Insurance is a key policy for roofing contractors in Iowa looking to bolster their protection against high-cost liability claims. This policy comes into play when the costs associated with a liability claim surpass the limits of your underlying liability insurance policies.
In the roofing industry, the potential for large liability claims is significant due to the inherent risks of the work. A severe accident or injury claim could easily exceed standard policy limits, exposing your business to potentially devastating financial consequences.
Adding Commercial Umbrella Insurance to your insurance portfolio provides your business with a safety net that can prevent these situations from resulting in financial distress or even bankruptcy. Premiums for this coverage start at around $400 to $800 annually for $1 million in coverage but can vary depending on your business's specific risk profile.
ACORD Certificates for Roofing Contractors in Iowa
ACORD Certificates hold immense value for Iowa roofing contractors. As a universally recognized standard in the insurance industry, these certificates provide proof of your coverage, providing a quick and concise summary of your various policies, their coverage limits, and effective dates.
Contractors often need to provide proof of insurance to clients, subcontractors, or regulatory bodies, and ACORD certificates provide a convenient and efficient way to do so. While these certificates don't alter or modify the actual terms of your insurance policies, they provide stakeholders with the necessary assurance of your business's insurance status.
Remember that ACORD Certificates are a snapshot of your insurance coverage at a specific point in time, and it's crucial to update them whenever there are changes to your policies. Always consult with your insurance provider to ensure your ACORD Certificates accurately represent your current coverage.
Business Insurance for Roofing Contractors in Iowa
Business insurance is an important investment for contractors in Iowa. It can provide protection against financial losses due to accidents, injuries, property damage, and other liabilities that may arise in the course of their work. Some of the key types of insurance that contractors in Iowa may need include general liability insurance, workers' compensation insurance, commercial auto insurance, builders risk insurance, inland marine insurance, and commercial umbrella insurance.
To ensure that they have the right coverage at the best rates, contractors in Iowa may want to work with our insurance brokers or agents. We have has experience working with contractors and can help them understand their insurance needs and options.
If you want to get the best coverage now, from the best carriers and at the lowest price, call us at (866) 225-1950 or click for a free quote. We can assist you and answer all your questions 24/7!
Your Insurance Questions Answered for Contractors in Iowa
Get answers to your most common questions from Contractors Liability
For General Liability Insurance in Iowa you need $1,000,000 per occurrence and $2,000,000 aggregate almost 100% of the time. 99% of all General Liability policies we sell in Iowa are $1,000,000/$2,000,000.
For Commercial Auto Insurance in Iowa you need $1,000,000 CSL meaning $1,000,000 Combined Single Limit for Bodily Injury and Property Damage to the other party combined. To protect your Iowa vehicle you need to have Comprehensive and collision coverage. Commercial Auto Collision Insurance in Iowa covers any collision and Comprehensive Commercial Auto Insurance covers anything but collision.
For Workers Compensation Insurance in Iowa you need $500,000/$500,000/$500,000 in general. This covers your workers in the event of a claim where the owner is liable up to $500,000. In 99% of cases the owner is not liable and coverage for workers compensation is unlimited.
Reputation Matters
Our customers trust us for great customer service and cost-effective coverage.