Roofing Insurance for Indiana Contractors
The Roofing Insurance You Need Fast, Cheap & Easy!
Looking for a hassle-free insurance provider for your construction business in Indiana? Look no further! We offer a range of insurance options, from Workers' Compensation to General Liability and Commercial Auto Insurance. Trust us to provide you with the coverage you need.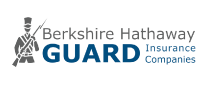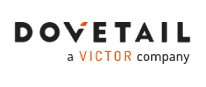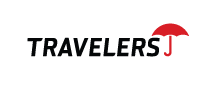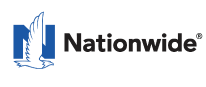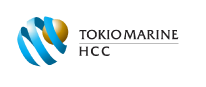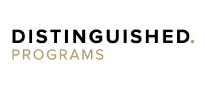 Business Insurance for Contractors in Indiana
Welcome to our in-depth guide tailored to meet the insurance needs of Roofing Contractors in the Hoosier state. As a roofing professional in Indiana, you are no stranger to the inherent risks and liabilities that accompany your trade. It's imperative to have comprehensive insurance coverage to safeguard your business, employees, and bottom line. Our guide is designed to assist you in navigating the complexities of General Liability Insurance, Workers' Comp Insurance, Commercial Auto Insurance, Builder's Risk Insurance, Inland Marine Insurance, and Commercial Umbrella Insurance. Plus, we'll walk you through the importance of ACORD Certificates. Let's dive in!.
General Liability Insurance for Roofing Contractors in Indiana
In the roofing industry, General Liability Insurance is the foundation of your protection. It covers third-party bodily injury and property damage that could occur during your operations. For instance, if a ladder falls and damages a client's vehicle, or if a customer slips and falls on-site, your General Liability Insurance could cover the costs of legal fees and potential settlements.
General Liability Insurance for Indiana Roofing Contractors provides:
Bodily Injury and Property Damage Coverage: This covers medical and legal expenses for third-party injuries or property damage due to your operations.
Personal and Advertising Injury: Covers claims related to libel, slander, or copyright infringement in your ads.
Products and Completed Operations: Provides coverage for harm or damage caused by your completed projects or installed products.
Medical Payments: Pays for immediate medical costs if a third party gets injured due to your operations, regardless of fault.
Keep in mind, it doesn't cover employee injuries, damage to your own property, professional errors, or intentional acts of damage. Costs, starting at around $400 per year in Indiana, vary based on your business size, operations, project locations, and claim history.
Workers' Compensation Insurance for Roofing Contractors in Indiana
Indiana law mandates Workers' Comp Insurance for businesses with one or more employees. This policy covers medical costs and provides wage replacement benefits for workers who sustain work-related injuries or illnesses. In a profession such as roofing, where the risk of workplace accidents is high, this coverage is crucial.
The costs of Workers' Comp Insurance can range from $1,000 to $3,000 per year for each employee, depending on the level of risk associated with your operations. It's essential to note that failure to comply with Workers' Comp requirements can lead to severe penalties in Indiana.
Commercial Auto Insurance for Roofing Contractors in Indiana
Commercial Auto Insurance covers liabilities that arise from accidents involving vehicles used for business purposes. For a roofing contractor, your vehicles are essential tools of your trade – they transport your crew, tools, and materials to and from job sites.
Pricing for Commercial Auto Insurance varies depending on numerous factors such as the number of vehicles, driving records of your employees, and the level of coverage you need. It's important to note that your personal auto policy may not cover accidents that occur during the business use of your vehicles.
Builder's Risk Insurance for Roofing Contractors in Indiana
When you're working on new constructions or extensive remodeling projects as a roofing contractor in Indiana, securing a Builder's Risk Insurance policy is of utmost importance. This insurance provides coverage for losses due to unforeseen circumstances such as fire, vandalism, or harsh weather conditions, which could inflict damage to buildings and materials during the construction phase. It is essentially a financial shield that protects the contractor from hefty out-of-pocket expenses.
Premiums for Builder's Risk Insurance are typically calculated as a percentage of the total construction cost, usually ranging from 1-4%. This means if you're working on a project valued at $500,000, you could expect to pay between $5,000 and $20,000 for your Builder's Risk Insurance policy. Keep in mind that the premium can vary depending on the nature of the project, the location, and the specific terms and conditions of the policy.
One key point to remember is that Builder's Risk Insurance does not cover accidents or injuries occurring at the construction site, nor does it cover tools. To safeguard against workplace accidents or injuries, Workers' Compensation Insurance is necessary, and for the protection of tools and equipment, Inland Marine Insurance would be the right choice. Hence, while Builder's Risk Insurance plays a critical role in risk management for construction projects, it is only one piece of the comprehensive coverage that roofing contractors in Indiana should maintain.
Inland Marine Insurance for Roofing Contractors in Indiana
Your roofing tools and equipment are vital to your trade. That's where Inland Marine Insurance comes in, offering protection for your tools and equipment while in transit or at the job site.
The cost of Inland Marine Insurance will depend on the total value of the tools and equipment you wish to insure. Remember, without appropriate coverage, the cost of replacing stolen or damaged tools can quickly add up.
Inland Marine Insurance for roofing contractors in Idaho can cover a wide variety of tools and equipment, including but not limited to:
Hand Tools: These can range from hammers and screwdrivers to more specialized roofing tools.
Power Tools: Drills, power saws, roofing nailers, and other electrical or battery-operated tools.
Heavy Equipment: Items like ladders, scaffolding, or hoisting equipment.
Machinery: Compressors, generators, or other large machinery used on a job site.
Materials in Transit: Supplies being transported to the job site, including shingles, tiles, underlayment, and metal roofing materials.
Stored Equipment: Tools and materials stored at a job site, storage facility, or in your vehicle overnight.
Commercial Umbrella Insurance for Roofing Contractors in Indiana
Commercial Umbrella Insurance is indispensable coverage for Idaho roofing contractors. Given the inherent risks in the roofing industry, from working at heights to handling heavy equipment, lawsuits can arise and can be financially devastating. Commercial Umbrella Insurance provides an additional layer of liability protection, beyond the limits of your existing policies like General Liability, Commercial Auto, or Workers' Compensation.
In essence, Commercial Umbrella Insurance serves as your financial safety net when you exhaust the maximum payout of your underlying liability policies due to a large claim or lawsuit. For example, if you have a General Liability policy with a limit of $1 million, but a severe accident at a job site results in damages amounting to $1.5 million, your Commercial Umbrella Insurance could cover the additional $500,000, thus protecting your business assets.
The costs for Commercial Umbrella Insurance typically start around $400 to $800 annually for $1 million in additional coverage. However, the price can increase depending on various factors such as the size of your business, the number of employees, the type of roofing work you do, and your claim history.
ACORD Certificates for Contractors in Indiana
For Idaho roofing contractors, demonstrating proof of insurance is a vital part of securing contracts and building trust with clients. ACORD (Association for Cooperative Operations Research and Development) Certificates fill this role by providing standardized proof of insurance.
These certificates detail key information about a contractor's insurance policies, including the types of coverage, the limits for each policy, the name of the insured, the policy effective dates, and the name of the insurer. When negotiating contracts or fulfilling requests from clients or other stakeholders, these certificates serve as a valuable snapshot of your insurance coverage at the time of issue.
While ACORD Certificates are widely recognized and used, it's crucial to note that they don't modify or alter the terms of your actual insurance policies. They are merely informational documents that affirm the existence of insurance coverage at a specific point in time.
Business Insurance for Roofing Contractors in Indiana
There are several benefits to having the proper insurance coverage for your Indiana contracting business. Some of the main benefits include:
Financial Protection

The main purpose of insurance is to provide financial protection against potential risks and liabilities. By having the proper insurance coverage in place, you can ensure that you have the resources to cover any costs that may arise due to a claim or lawsuit.

Compliance with State Regulations

As mentioned above, certain types of insurance are required by law for contractors in Indiana. By having the required coverage in place, you can ensure that you comply with state regulations and avoid potential fines or penalties.

Protecting Your Reputation

If you are involved in a lawsuit or insurance claim, it can damage your reputation and affect your ability to attract new clients. By having the proper insurance coverage in place, you can protect your reputation and maintain the trust of your clients.

Peace of Mind

Having the proper insurance coverage can give you peace of mind knowing that you have a safety net in place if something goes wrong. This can allow you to focus on your business and your clients, rather than worrying about potential risks and liabilities.

Here are a few additional benefits of having insurance for your Indiana contracting business

Protecting Your Assets

In the event of a lawsuit or insurance claim, your assets may be at risk if you do not have sufficient coverage. Having the proper insurance in place can protect your assets, including your home, savings, and investments.

Legal Defense

The legal costs can be significant if you are sued or face an insurance claim. Having the proper insurance coverage gives you access to legal defense and representation to protect your interests.

Meeting Contract Requirements

Many clients and projects will require contractors to have certain types of insurance coverage as a condition of the contract. Having the required coverage in place ensures that you can secure and complete these projects.

Managing Risk

Insurance helps manage risk by providing a financial safety net in case of a loss or liability. This can reduce uncertainty and allow you to focus on growing and managing your business.

Competitive Advantage

Proper insurance coverage can give you a competitive advantage in the marketplace. Clients may view your business as more reliable and trustworthy if you have the necessary coverage.

Proper insurance coverage can provide numerous benefits for your Indiana contracting business, including financial protection, legal defense, and a competitive advantage in the marketplace. It is important to carefully review your business's insurance needs and choose the right coverage to protect your business and clients.

As a contractor operating in Indiana, it is important to have the proper insurance coverage to protect your business and comply with state regulations. By having the proper coverage in place, you can benefit from financial protection, compliance with state regulations, protection of your reputation, and peace of mind.
If you want to get the best coverage now, from the best carriers and at the lowest price, call us at (866) 225-1950 or click for a free quote. We can assist you and answer all your questions 24/7!
Your Insurance Questions Answered for Roofing Contractors in Indiana
Get answers to your most common questions from Contractors Liability
For General Liability Insurance in Indiana you need $1,000,000 per occurrence and $2,000,000 aggregate almost 100% of the time. 99% of all General Liability policies we sell in Indiana are $1,000,000/$2,000,000.
For Commercial Auto Insurance in Indiana you need $1,000,000 CSL meaning $1,000,000 Combined Single Limit for Bodily Injury and Property Damage to the other party combined. To protect your Indiana vehicle you need to have Comprehensive and collision coverage. Commercial Auto Collision Insurance in Indiana covers any collision and Comprehensive Commercial Auto Insurance covers anything but collision.
For Workers Compensation Insurance in Indiana you need $500,000/$500,000/$500,000 in general. This covers your workers in the event of a claim where the owner is liable up to $500,000. In 99% of cases the owner is not liable and coverage for workers compensation is unlimited.
Reputation Matters
Our customers trust us for great customer service and cost-effective coverage.