Roofing Insurance for Idaho Contractors
The Insurance You Need Fast, Cheap & Easy!
Stop searching for insurance solutions for your roofing business in Idaho! Our range of insurance options, including workers' compensation, general liability, and commercial auto insurance, are hassle-free and provide quality coverage. Trust us to ease your stress and protect your business.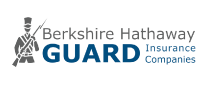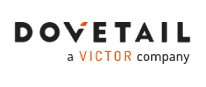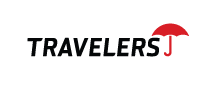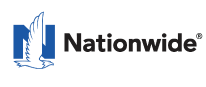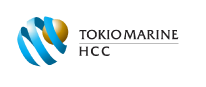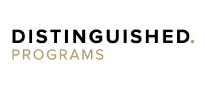 Business Insurance for Roofing Contractors in Idaho
The state of Idaho, known for its majestic landscapes and diverse weather conditions, poses unique challenges for the roofing industry. We understand that your profession isn't just about keeping the elements out of a home or business; it's about safeguarding the dreams and investments of your clients. In this line of work, having robust and comprehensive insurance coverage isn't just good business – it's necessary.
General Liability Insurance for Roofing Contractors in Idaho
General Liability Insurance is an integral part of a roofing contractor's risk management strategy in Idaho. This insurance policy shields your business from potential financial loss due to claims of physical injury or property damage incurred by third parties. Whether the damage is inflicted on a client's property during a roofing job or a visitor sustains an injury while on your premises, General Liability Insurance comes to your aid to cover the associated costs.
The cost of General Liability Insurance often starts at around $400 per year, though the exact amount can depend on several factors such as the size of your business and the nature of the jobs you undertake. Do remember that while this policy is essential, it does not cover injuries suffered by your employees or damage to your own business property. For such cases, you'll need to explore other types of insurance coverage.
One important thing to note is that General Liability Insurance also covers advertising injuries. These can include claims of slander, libel, copyright infringement, or misappropriation of advertising ideas. While these may not seem directly related to your roofing work, in today's digital age, it's easy to inadvertently step into such legal pitfalls, making this coverage very valuable.
Workers' Compensation Insurance for Roofing Contractors in Idaho
In Idaho, businesses with one or more employees are required to carry Workers' Compensation Insurance. This policy provides coverage for medical expenses and wage replacement if an employee gets injured or falls ill due to work-related activities. As a roofing contractor, your employees are exposed to higher risk due to the nature of the job, making Workers' Comp Insurance a crucial aspect of your business.
Premiums for Workers' Comp Insurance typically range from $1,000 to $3,000 per employee annually, but these can increase depending on the risk level of your operations. Roofing contractors are often considered high-risk, which may result in higher premiums. Implementing strict safety protocols and regular training can help reduce workplace injuries and lower your premiums over time.
It's also important to note that Workers' Comp Insurance provides protection for your business as well. If an employee gets injured at work and decides to sue your business for damages, Workers' Comp can help cover legal fees and any awarded settlements. This dual layer of protection makes it an indispensable part of your insurance portfolio.
Commercial Auto Insurance for Roofing Contractors in Idaho
Roofing contractors rely heavily on vehicles for the transportation of crew, tools, and materials. Commercial Auto Insurance protects your business from the financial risks associated with vehicle accidents. This policy covers property damage, bodily injuries, and legal costs stemming from such accidents. It also helps with vehicle repairs or replacements when needed.
The cost of your Commercial Auto Insurance policy depends on a variety of factors including the type of vehicles you use, the driving history of your employees, the distances usually covered, and the frequency of vehicle use. While personal auto insurance may cover some business use, it's often not enough for businesses like roofing contractors who extensively use their vehicles for commercial purposes.
Also, bear in mind that your Commercial Auto Insurance policy can be customized to suit your business needs. For instance, you may opt for comprehensive coverage that protects you against non-collision-related damages such as theft, vandalism, or weather damage. Understanding your unique business requirements can help you tailor the perfect coverage.
Builder's Risk Insurance for Roofing Contractors in Idaho
Builder's Risk Insurance provides coverage for buildings under construction or renovation, making it an ideal policy for roofing contractors. This policy covers damages to buildings and materials on-site due to fire, theft, or severe weather, among other covered perils.
The premiums for Builder's Risk Insurance are typically calculated as a percentage of the total construction cost, usually ranging between 1-4%. However, remember that this policy does not cover accidents or injuries at the construction site, and it does not cover tools. For such cases, other types of coverage are needed.
The specific conditions of Builder's Risk Insurance can vary. For instance, the policy usually lasts until the construction project is completed, but the duration can differ among policies. Therefore, it's essential to discuss the specifics with your insurer. You should also be aware of standard exclusions like damages from earthquakes or floods, for which you might need to purchase additional coverage.
Inland Marine Insurance for Roofing Contractors in Idaho
Inland Marine Insurance covers tools, equipment, and materials you transport or store at different locations, protecting them from theft, vandalism, or damage during transit. Roofing contractors often need a wide array of tools and equipment at various job sites, making this coverage extremely beneficial.
Covered items can range from small tools to large equipment and machinery. Even materials being transported to a job site are often included. Given the high cost of roofing tools and equipment, this policy provides peace of mind, knowing that you're financially protected should any unforeseen incident occur.
Like other policies, the cost of Inland Marine Insurance can vary based on several factors. These include the total value of the items insured, the locations where they are stored or used, and the measures you take for their security. You can potentially lower your insurance costs by taking proactive steps to safeguard your equipment.
Commercial Umbrella Insurance for Roofing Contractors in Idaho
Commercial Umbrella Insurance provides additional liability protection when a claim exceeds the limits of your existing liability insurance policies. It acts as a financial safety net, protecting your business against potentially catastrophic losses that could threaten its survival.
Costs for Commercial Umbrella Insurance usually range from $400 to $800 annually for $1 million in coverage. The price, however, can vary depending on your business's specific risk profile. It's worth noting that this type of insurance doesn't replace your other liability policies but serves as an extra layer of protection. Given the potentially high costs of severe accident claims or lawsuits, this additional coverage can be a financial lifesaver.
ACORD Certificates for Roofing Contractors in Idaho
ACORD Certificates are crucial documents providing proof of your business's insurance coverage. They detail the types of policies in place, their coverage limits, and effective dates. While they don't modify the terms of the insurance policies, they confirm policy details at the time of issuance.
Notably, ACORD Certificates play a significant role in securing new contracts. Many clients require proof of insurance before they hire a contractor, making these certificates a valuable asset when bidding for projects. By providing a comprehensive ACORD Certificate, you can show potential clients that your business is reliable, professionally managed, and adequately insured.
Business Insurance for Roofing Contractors in Idaho
It is important for contractors and other businesses in Idaho to carefully consider their insurance needs and choose policies that provide adequate coverage for their specific operations. Working with a reputable insurance broker or agent like ours can help businesses to find the best rates and coverage options for their needs.
If you want to get the best coverage now, from the best carriers and at the lowest price, call us at (866) 225-1950 or click for a free quote. We can assist you and answer all your questions 24/7!
Your Insurance Questions Answered for Roofing Contractors in Idaho
Get answers to your most common questions from Contractors Liability
For General Liability Insurance in Idaho you need $1,000,000 per occurrence and $2,000,000 aggregate almost 100% of the time. 99% of all General Liability policies we sell in Idaho are $1,000,000/$2,000,000.
For Commercial Auto Insurance in Idaho you need $1,000,000 CSL meaning $1,000,000 Combined Single Limit for Bodily Injury and Property Damage to the other party combined. To protect your Idaho vehicle you need to have Comprehensive and collision coverage. Commercial Auto Collision Insurance in Idaho covers any collision and Comprehensive Commercial Auto Insurance covers anything but collision.
For Workers Compensation Insurance in Idaho you need $500,000/$500,000/$500,000 in general. This covers your workers in the event of a claim where the owner is liable up to $500,000. In 99% of cases the owner is not liable and coverage for workers compensation is unlimited.
Reputation Matters
Our customers trust us for great customer service and cost-effective coverage.