Roofing Insurance for Hawaii Contractors
The Insurance You Need Fast, Cheap & Easy!
From Hawaii Workers' Compensation Insurance to General Liability, Commercial Auto Insurance More We Are Your Easy & Stress-Free Construction Insurance Provider in Hawaii State!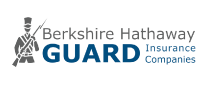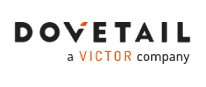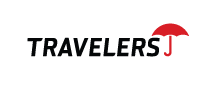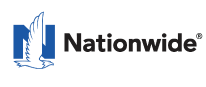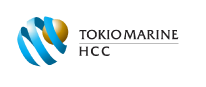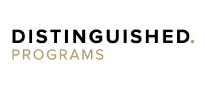 Business Insurance for Roofing Contractors in Hawaii
Roofing is a high-risk profession that exposes businesses to various potential pitfalls. The Aloha state is no exception, and every Hawaii roofing contractor needs an insurance safety net. From General Liability Insurance to ACORD Certificates, this article will help you navigate the wide array of insurance options available.
General Liability Insurance for Roofing Contractors in Hawaii
As a Hawaii roofing contractor, General Liability Insurance should prioritize your coverage. This policy protects against third-party claims involving bodily injuries or property damage, commonly incurred in the roofing industry.
In the event of a liability claim, your policy would cover the associated legal and medical costs and any damages awarded. Rates typically start around $400 annually but can increase based on your business's size and associated risks. However, it's essential to note that General Liability Insurance does not include coverage for employee injuries, necessitating the need for additional insurance.
Workers' Compensation Insurance for Roofing Contractors in Hawaii
Workers' Compensation Insurance is an essential requirement for businesses with employees in Hawaii. This policy covers medical costs and wage replacement benefits for employees with work-related injuries or illnesses.
With roofing being a high-risk industry, having a comprehensive Workers' Compensation policy can save you from the potential financial burden of an employee's injury. Costs for this coverage can range from $1,000 to $3,000 annually per employee, though higher-risk operations could increase the premium.
Commercial Auto Insurance for Roofing Contractors in Hawaii
Roofing contractors often rely on a fleet of vehicles to transport workers, equipment, and materials. Commercial Auto Insurance ensures these vital business assets are protected in the event of an accident.
This coverage can handle costs related to property damage, medical bills, and potential litigation following a vehicular incident. Premiums vary depending on factors such as the number of vehicles, type of vehicles, employees' driving history, and the level of coverage selected. Comprehensive coverage typically costs between $1,000 and $3,000 per vehicle annually.
Builder's Risk Insurance for Roofing Contractors in Hawaii
Builder's Risk Insurance is crucial for roofing contractors undertaking construction or renovation projects. This policy covers damage to buildings and materials during construction due to events like fire, vandalism, or severe weather.
The premiums for this type of policy are typically calculated as a percentage of the total construction cost, usually between 1% and 4%. Remember that this coverage doesn't extend to accidents, injuries, or tools—pointing to the importance of the next type of coverage.
Inland Marine Insurance for Roofing Contractors in Hawaii
As the name suggests, Inland Marine Insurance covers equipment, tools, and materials either in transit or stored off-site. For roofing contractors, this can range from hand tools and power tools to more significant equipment like ladders, generators, and scaffolding.
The cost of Inland Marine Insurance varies based on the total value of the tools and equipment insured and can range from $500 to $1,500 annually. Keep in mind that coverage typically applies only to equipment explicitly listed in the policy.
Commercial Umbrella Insurance for Contractors in Hawaii
Commercial Umbrella Insurance serves as an extra layer of liability protection for roofing contractors. It comes into play when the costs of a claim exceed the limits of your existing liability insurance policies, offering a safety net against catastrophic losses.
Premiums for a commercial umbrella policy typically range from $400 to $800 annually for $1 million in coverage. Considering the financial blow a significant claim can strike, this policy could be the difference between business survival and bankruptcy.
ACORD Certificates for Roofing Contractors in Hawaii
Each ACORD Certificate outlines the specific details of a roofing contractor's insurance policy at a given time. This includes the types of coverage held, such as General Liability, Workers' Compensation, or Commercial Auto Insurance, along with specific coverage limits for each type. It also specifies the policy's effective dates, allowing the interested party to verify the coverage is current.
However, while ACORD Certificates present a concise summary of the contractor's insurance status, they do not hold the capacity to alter or adjust the conditions of the actual insurance policies. Therefore, it is vital to understand that the terms, exclusions, and conditions detailed in the original insurance policy prevail over any information presented in the certificate.
ACORD Certificates do not offer coverage to the certificate holder nor confirm rights to a policy. They are merely a snapshot of the policy details at the time of issuance and may not necessarily reflect changes made post-issuance.
Business Insurance for Roofing Contractors in Hawaii
It is important for contractors in Hawaii to have the right business insurance coverage to protect their businesses from financial losses that may occur due to accidents, injuries, or property damage. There are a variety of insurance policies available to contractors in Hawaii, including general liability insurance, workers' compensation insurance, commercial auto insurance, builders risk insurance, inland marine insurance, and commercial umbrella insurance.
When shopping for business insurance in Hawaii, it is important to determine the level of coverage that you need based on the type of work that you do and the risks associated with it. You should also consider any specific coverage endorsements that may be required by your clients or the state. Working with a reputable insurance broker at our firm can ensure you check all of these and also find the right coverage for your business at the best rates.
If you want to get the best coverage now, from the best carriers and at the lowest price, call us at (866) 225-1950 or click for a free quote. We can assist you and answer all your questions 24/7!
Your Insurance Questions Answered for Roofing Contractors in Hawaii
Get answers to your most common questions from Contractors Liability
For General Liability Insurance in Hawaii you need $1,000,000 per occurrence and $2,000,000 aggregate almost 100% of the time. 99% of all General Liability policies we sell in Hawaii are $1,000,000/$2,000,000.
For Commercial Auto Insurance in Hawaii you need $1,000,000 CSL meaning $1,000,000 Combined Single Limit for Bodily Injury and Property Damage to the other party combined. To protect your Hawaii vehicle you need to have Comprehensive and collision coverage. Commercial Auto Collision Insurance in Hawaii covers any collision and Comprehensive Commercial Auto Insurance covers anything but collision.
For Workers Compensation Insurance in Hawaii you need $500,000/$500,000/$500,000 in general. This covers your workers in the event of a claim where the owner is liable up to $500,000. In 99% of cases the owner is not liable and coverage for workers compensation is unlimited.
Reputation Matters
Our customers trust us for great customer service and cost-effective coverage.