Roofing Insurance for Gainesville Contractors
Choose the Best Roofing Insurance Today!
At Contractors Liability, we offer tailored policies for your roofing business, and you can include Commercial Auto, General Liability, Inland Marine, Worker's Compensation, and much more.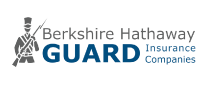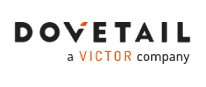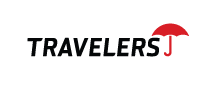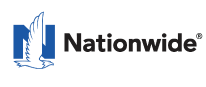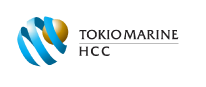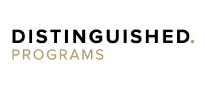 Having the right insurance coverage is crucial for Gainesville roofing contractors. Without the proper insurance, you could be held accountable for any unfavorable consequences resulting from your work, which could result in significant financial costs. That's why it's important to invest in the right coverage. Common insurance policies carried by roofing contractors in Gainesville typically include general liability, workers' compensation, commercial auto, inland marine, builder's risk, commercial umbrella, and bonds.
In Florida, roofing contractors are required by law to carry these types of insurance. Failing to comply can result in the suspension of your roofing license. Beyond compliance, however, insurance is essential to protect your business and finances from potential problems such as theft, bodily injury, lawsuits, or equipment damage.
General Liability Insurance for Roofing Contractors in Gainesville, Florida
While it's important to take all necessary precautions to prevent accidents, it's equally important to be aware of the potential hazards inherent in the roofing industry. In Gainesville, as well as throughout the state of Florida, general liability insurance is required by law. But beyond legal compliance, having this type of coverage is a wise investment for your business.
General liability insurance protects you from third-party claims for property damage, bodily injury, advertising injury, and other potential liabilities. The policy also provides legal assistance in the event of a lawsuit, covers medical expenses for injured individuals, and funds the replacement or repair of damaged property.
Workers' Compensation Insurance for Roofing Contractors in Gainesville, Florida
If you are a roofing contractor in Gainesville, FL, with one or more employees, having worker's compensation insurance is a legal requirement, and it must cover all of your employees. This is especially crucial if you work in a high-risk field such as roofing. In the event that an employee is injured on the job, this policy provides financial protection, including medical benefits, disability benefits, and assistance with medical bills.
Furthermore, if an employee dies due to a workplace accident, worker's compensation will cover funeral expenses and provide additional benefits to the employee's family.
It is essential to note that this insurance policy safeguards both employees and employers related to workplace injuries. This means the policy not only ensures the employee's financial safety but also shields the employer from expensive legal costs and potential lawsuits.
Commercial Auto Insurance for Roofing Contractors in Gainesville, Florida
This policy provides coverage for vehicles used exclusively for business purposes. It covers both business-owned vehicles and employee-owned vehicles used for business activities.
In Gainesville, whether you use a leased or owned vehicle in a commercial setting, commercial auto insurance is legally required. This policy covers unforeseen events, such as physical damage to the vehicle or injuries to others or the driver during an accident. However, it does not cover tools or equipment stored in the vehicle from loss or damage in an accident. To protect your tools and equipment, you may want to consider our Inland Marine policy.
Another great benefit of this policy is that it's tax-deductible for your business. Keep in mind that this advantage only applies if you have commercial auto insurance.
Inland Marine Insurance for Roofing Contractors in Gainesville, Florida
This is an insurance policy that provides coverage for your equipment, tools, and materials while in transit between job sites or in storage with a third party. If your items are lost, stolen, or damaged under covered circumstances, inland marine insurance will cover the costs of replacing or repairing them.
If you frequently transport expensive tools and materials for roofing jobs in Gainesville, it can be costly to replace them out of pocket. Adding inland marine insurance to your policy can be an important way to safeguard your belongings and finances.
Commercial Umbrella Insurance for Roofing Contractors in Gainesville, Florida
Each of the above policies has its limits. Roofing involves hazards that can result in very large claims that may exceed your policy limits. To address this concern, we offer commercial umbrella insurance, which provides additional liability coverage beyond the limits of your underlying policy.
This policy protects you from financial loss due to liability claims or lawsuits. Please note, however, that this policy only applies when your primary policy has reached its limit.
Make Sure You're Covered in Gainesville
To help you keep your license as a roofing contractor in Gainesville and to keep your business running for a long time, you must follow Florida's guidelines regarding insurance. That is why we are here:  to help you find the policy that adjusts to your business needs in an easy, fast, and affordable way.
If you want to get the best coverage now, from the best carriers and at the lowest price, call us at (866) 225-1950 or click for a free quote. We can assist you and answer all your questions 24/7!
Frequently Asked Questions (FAQ)
Get answers to your most common questions from Contractors Liability
For General Liability Insurance in Gainesville, you need $1,000,000 per occurrence and $2,000,000 aggregate almost 100% of the time. 99% of all General Liability policies we sell in Florida are $1,000,000/$2,000,000.
For Commercial Auto Insurance in Gainesville, you need $1,000,000 CSL, meaning $1,000,000 Combined Single Limit for Bodily Injury and Property Damage to the other party combined. To protect your Gainesville vehicle, you need to have Comprehensive and Collision coverage. Commercial Auto Collision Insurance in Gainesville, FL covers any collision, and Comprehensive Commercial Auto Insurance covers anything but collision.
For Workers' Compensation Insurance in Gainesville, you need $500,000/$500,000/$500,000 in general. This covers your workers in the event of a claim where the owner is liable up to $500,000. In 99% of cases, the owner is not liable, and coverage for workers' compensation is unlimited.
Reputation Matters
Our customers trust us for great customer service and cost-effective coverage.