Roofing Insurance for Delaware Contractors
The Insurance You Need Fast, Cheap & Easy!
Looking for a hassle-free and reliable provider of roofing insurance in Delaware state? Look no further! We offer a range of insurance options including Workers' Compensation, General Liability, and Commercial Auto Insurance. Trust us to make your insurance needs simple, stress-free and cheap.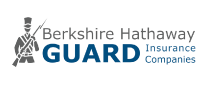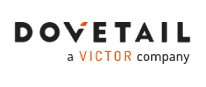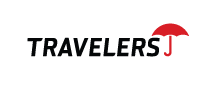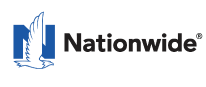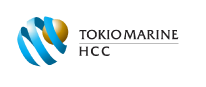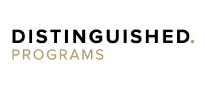 Business Insurance for Roofing Contractors in Delaware
Operating as a roofing contractor in Delaware offers its share of challenges and rewards. Among the crucial tasks is acquiring suitable insurance coverage. This comprehensive guide explores the various types of insurance a roofer might need:
General Liability Insurance
Workers' Comp Insurance
Commercial Auto Insurance
Builder's Risk Insurance
Inland Marine Insurance
Commercial Umbrella Insurance
ACORD Certificates
Contractors General Liability Insurance for Roofing Contractors in Delaware
As a roofer, it's crucial to prioritize General Liability Insurance in your insurance coverage. This policy serves as your initial protection against claims of third-party bodily injury or property damage. The cost of basic coverage usually begins at $400 per year, but it can go up based on your company's size and unique risks. Keep in mind that General Liability Insurance does not cover employee injuries, so it's essential to consider obtaining additional insurance.
As we discussed earlier, roofing contractors in Delaware can benefit from General Liability Insurance.
| | |
| --- | --- |
| Key Aspects of General Liability Insurance | Details |
| Coverage for Bodily Injury Claims | Protects roofing contractors from financial liabilities from bodily injuries caused to a third party. |
| Protection from Advertising Injuries | Safeguards against copyright infringement, slander, or libel claims that may arise during advertising activities. |
| Incidents on Business Premises or During Operations | Offers coverage for incidents or accidents occurring on the premises or during business operations. |
| Exclusions | Typically, intentional acts of damage and contractual liabilities are not covered under General Liability Insurance. |
Therefore, it's crucial to comprehend the policy details and work with a competent insurance provider to ensure your business is adequately covered. Always bear in mind that obtaining General Liability Insurance is a significant step towards comprehensive risk management for your roofing business.
Workers' Compensation Insurance for Roofing Contractors in Delaware
Workers' Comp is a legal requirement in Delaware for businesses with one or more employees. This policy covers medical expenses and wage replacement benefits if an employee suffers a work-related injury or illness. Costs for Workers' Comp can range from $1,000 to $3,000 per year for each employee, but the price can increase based on the risk level of your operations.
In addition to providing medical expenses and wage replacement benefits, Workers' Compensation Insurance can also provide disability benefits, whether temporary or permanent, for employees who are unable to return to work post-injury. Also, in the unfortunate event of a fatal work-related accident, the policy can provide death benefits to the employee's dependents. It's essential to know that this insurance offers employers a degree of protection as well, as it often includes employer's liability coverage, offering protection against lawsuits related to workplace injuries.
A key factor affecting the cost of Workers' Comp Insurance is the nature of your roofing work. Higher-risk tasks, such as those involving height or hazardous materials, may result in higher premiums. It's also noteworthy that each state, including Delaware, has its own rules regarding Workers' Comp, so it's vital to familiarize yourself with local regulations. Remember, a well-rounded Workers' Comp policy is crucial to risk management strategy for any roofing contractor in Delaware.
Commercial Auto Insurance for Roofing Contractors in Delaware
Roofing contractors often depend on vehicles to transport tools, equipment, and team members. Commercial Auto Insurance provides coverage for these vehicles in the event of an accident, theft, or damage.
The cost of Commercial Auto Insurance for roofing contractors in Delaware can be influenced by several factors:
Type and Value of Vehicles: Your vehicles' make, model and year can significantly impact your premium. Typically, newer, more expensive vehicles cost more to insure due to their high replacement or repair costs.
Vehicle Usage: How the vehicles are used also matters. Vehicles that are driven frequently or over long distances may attract higher premiums due to the increased risk of accidents.
Driver Records: The driving records of those who operate the vehicles can also affect the policy cost. Drivers with clean records, free from traffic violations or accidents, may help lower the insurance cost.
Coverage Limits and Deductibles: Higher coverage limits mean more excellent financial protection but also lead to higher premiums. Similarly, lower deductibles increase the premium since the insurance company would need to pay more in the event of a claim.
Location: The area where your business operates influences your premium. Urban areas with heavy traffic may increase premiums due to a higher risk of accidents.
Security Measures: Vehicles equipped with safety and anti-theft devices might be eligible for discounts, potentially lowering your premium.
Remember, each insurance provider may weigh these factors differently, so it's beneficial to shop around and compare quotes to find the best fit for your roofing business in Delaware.
Builder's Risk Insurance for Roofing Contractors in Delaware
Builder's Risk Insurance is an essential policy acting as a safety net for the myriad of unexpected incidents that can occur in roofing construction's dynamic and often unpredictable field. From protection against theft of materials on the job site to damages due to unforeseen natural disasters, Builder's Risk Insurance helps insulate your business financially during these setbacks.
While the premiums generally constitute about 1-4% of the total construction cost, the peace of mind it affords is invaluable. It's key, however, to remember that this insurance doesn't extend to accidents or injuries on the site, nor does it cover tools and equipment – these areas necessitate other forms of coverage. Thus, while Builder's Risk Insurance is an essential part of the insurance suite for Delaware roofers, it should be considered a component in a broader insurance strategy designed to address the extensive range of potential risks.
Inland Marine Insurance for Roofing Contractors in Delaware
Inland Marine Insurance is a type of insurance designed to cover products, materials, and equipment while in transit or during certain types of storage. It can be beneficial for roofing contractors in Delaware as it covers equipment and tools that are often moved around to various job sites.
These could include, but are not limited to:
| | |
| --- | --- |
| Category | Examples |
| Hand Tools and Power Tools | Hammers, screwdrivers, drills, saws, and other standard tools used by roofers |
| Specialized Roofing Tools | Roofing nailers, shingle cutters, seaming pliers, and other specialized tools for roofing jobs |
| Equipment and Machinery | Larger items like ladders, scaffolding, compressors, and generators |
| Materials in Transit | Supplies being transported to a job site, such as shingles, tiles, metal roofing materials, and underlayment |
| Stored Equipment | Tools and materials stored at a job site, storage facility, or in your vehicle overnight |
An Inland Marine policy is designed to "fill the gaps" left by other forms of insurance which may not cover tools and equipment under these circumstances. Remember, specific coverage details may vary between insurance providers, so it's always recommended to review the terms of your policy thoroughly.
Commercial Umbrella Insurance for Roofing Contractors in Delaware
Commercial Umbrella Insurance provides an extra layer of liability protection when the costs of a claim exceed the limits of your existing liability insurance policies. It's a safety net against catastrophic losses that could bankrupt your business.
Building upon Commercial Umbrella Insurance, as a Delaware roofing contractor, it's essential to recognize the potential financial setbacks that can arise from claims that exceed your standard liability insurance coverage. That's where Commercial Umbrella Insurance steps in. This policy provides additional liability protection, buffering your business from the risks of significant losses that could otherwise lead to bankruptcy.
With costs typically ranging from $400 to $800 per year for $1 million in coverage, it's an invaluable investment in the long-term stability of your business. And remember, in the complex world of roofing construction; it's better to have that extra layer of financial protection and not need it than to need it and not have it.
ACORD Certificates for Roofing Contractors in Delaware
ACORD Certificates, short for Association for Cooperative Operations Research and Development, serve as proof of insurance for businesses, including roofing contractors in Delaware. The information presented on these certificates can be critical when negotiating contracts, ensuring that all parties involved understand the extent of insurance coverage. Here are some key details that you'd typically find on an ACORD Certificate:
Insured Party Information: This includes the policyholder's name and address.
Insurance Agency Details: The certificate will feature the contact information of the insurance agency, including the name of the agent, agency name, address, and phone number.
Insurer(s) Information: It will include the insurance company's name or companies providing coverage.
Types of Coverage: The certificate specifies the types of insurance policies in place, such as General Liability, Workers' Compensation, Commercial Auto, and more.
Policy Limits: It clearly states the coverage limits for each type of insurance policy.
Policy Effective Dates: These provide the start and end dates of the policy period for each insurance policy.
Certificate Holder Information: The name and address of the certificate holder, who is usually a third party requesting proof of insurance, are provided.
Additional Insureds: If there are any entities additionally insured under the policy, they will be listed.
Cancellation Notice: It specifies the number of days' notice the insurer will give the certificate holder if the policy is canceled
Business Insurance for Roofing Contractors in Delaware
It is important for contractors in Delaware to have the necessary business insurance coverage to protect against the financial risks associated with their work. Delaware contractors should consider purchasing general liability insurance, workers' compensation insurance, commercial auto insurance, builders risk insurance, inland marine insurance, and commercial umbrella insurance to protect their business and employees.
Working with an experienced insurance provider like our can help contractors in Delaware to find the best rates and coverage options for their business insurance needs. We will help you as a contractor to carefully review your insurance coverage and ensure that it meets the needs of your business and any insurance requirements of your clients or business partners.
If you want to get the best coverage now, from the best carriers and at the lowest price, call us at (866) 225-1950 or click for a free quote. We can assist you and answer all your questions 24/7!
Your Insurance Questions Answered for Roofing Contractors in Delaware
Get answers to your most common questions from Contractors Liability
For General Liability Insurance in Delaware you need $1,000,000 per occurrence and $2,000,000 aggregate almost 100% of the time. 99% of all General Liability policies we sell in Delaware are $1,000,000/$2,000,000.
For Commercial Auto Insurance in Delaware you need $1,000,000 CSL meaning $1,000,000 Combined Single Limit for Bodily Injury and Property Damage to the other party combined. To protect your Delaware vehicle you need to have Comprehensive and collision coverage. Commercial Auto Collision Insurance in Delaware covers any collision and Comprehensive Commercial Auto Insurance covers anything but collision.
For Workers Compensation Insurance in Delaware you need $500,000/$500,000/$500,000 in general. This covers your workers in the event of a claim where the owner is liable up to $500,000. In 99% of cases the owner is not liable and coverage for workers compensation is unlimited.
Reputation Matters
Our customers trust us for great customer service and cost-effective coverage.