Roofing Insurance for Contractors in Colorado
The Insurance You Need Fast, Cheap & Easy!
We specialize in providing easy and stress-free roofing insurance solutions in the state of Colorado, covering a range of insurance types including Workers' Compensation Insurance, General Liability Insurance, and Commercial Auto Insurance.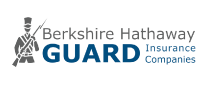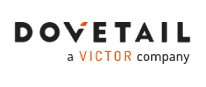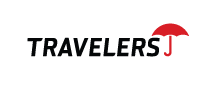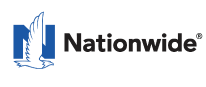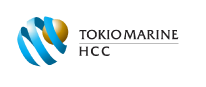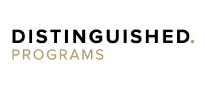 Business Insurance for Roofers Contractors in Colorado
Roofing jobs represent potential risks, so being properly insured as a roofing contractor in Colorado is essential for legal compliance, protecting clients and property, safeguarding the contractor's interests, maintaining professionalism, and mitigating risk. In the following article, we will review the insurance policies we offer at Contractors Liability for roofing contractors in Colorado to be properly insured in case of any unwanted events this dangerous job may bring.
If you want to get the best coverage now, from the best carriers and at the lowest price, call us at (866) 225-1950 or click for a free quote. We can assist you and answer all your questions 24/7!
General Liability Insurance for Roofing Contractors in Colorado
General liability insurance is an important protection for roofing contractors in Colorado. It protects them from financial liabilities resulting from accidents, property damage, or injuries that may occur during their work. This insurance covers third-party claims for bodily injury, property damage, personal injury, or advertising injury caused by the contractor's activities.
It includes cover for completed operations, medical expenses, and product liability. However, it's important to check the policy for any exclusions. Insurance costs vary depending on factors such as business size, turnover, and coverage limits. The main benefits this policy offers are:
Protection against accidents, property damage, and injury
Coverage for completed operations, medical expenses, and product liability
Protects the contractor's financial well-being
Customizable coverage based on business needs
Workers' Compensation Insurance for Roofing Contractors in Colorado
Protect your roofing business in Colorado and prioritize the safety of your employees with workers' compensation insurance. This essential coverage ensures compliance with Colorado's legal requirements while providing financial protection in the event of a work-related injury or illness.
By carrying workers' compensation insurance, you demonstrate your commitment to providing a safe work environment and provide your employees with the support they need during difficult times. It covers medical expenses, rehabilitation costs, and wage replacement, providing peace of mind for you and your employees.
Commercial Auto Insurance for Roofing Contractors in Colorado
Commercial auto insurance is an important aspect of protecting your roofing business in Colorado. This type of insurance provides coverage for vehicles used for business purposes. It protects against potential liabilities that may arise from accidents, property damage, or injuries involving your insured vehicles. The policy typically includes liability coverage, which covers bodily injury and property damage caused by your business vehicles to others.
This coverage pays for medical expenses, lost wages, and legal fees related to bodily injury, as well as the cost of repairing or replacing damaged property. It also includes collision coverage, which ensures that if your business vehicle is damaged in a collision, the insurance will pay for repairs or provide reimbursement based on the actual cash value of the vehicle.
Comprehensive coverage is also part of the policy and protects against non-collision incidents such as theft, vandalism, fire, or natural disasters. It covers the cost of repairing or replacing your business vehicle up to its actual cash value.
In addition to the primary coverage options, commercial auto insurance for roofing contractors in Colorado may offer additional benefits. These may include uninsured/underinsured motorist coverage, which protects you if your business vehicle is involved in an accident with an uninsured or underinsured driver.
It covers medical expenses and property damage caused by the other party. Another useful feature is roadside assistance coverage, which provides assistance if your business vehicle breaks down while on the road.
Builder's Risk Insurance for Roofing Contractors in Colorado
Builder's risk insurance in Colorado provides valuable protection during construction or renovation projects specific to Colorado's roofing industry. This specialized insurance protects roofing contractors and their projects from potential damage, loss or unforeseen events that may occur during the construction process in Colorado. It provides coverage for critical elements such as materials, tools, equipment, and the roof structure itself, ensuring that roofing contractors in Colorado can effectively mitigate risk.
Roofing contractors in Colorado should be aware that builder's risk insurance policies in the state are customized to address the unique challenges and circumstances they may encounter. Coverage typically extends from the start of the roofing project in Colorado to its completion or when the property is occupied.
It's important to carefully evaluate your policy's coverage limits to ensure that they adequately reflect the value of the project and address the specific risks. In addition, Colorado roofing contractors should thoroughly review their builder's risk insurance policy to understand any exclusions, limitations, or deductibles that may apply.
Inland Marine Insurance for Roofing Contractors in Colorado
Colorado inland marine insurance is a valuable insurance solution that protects roofing contractors and their employees from potential financial losses associated with transporting goods and equipment. This coverage helps cover damages caused by unforeseen events such as fire, storm, or theft.
For Colorado businesses that rely heavily on the transportation of goods and equipment, such as roofing contractors, inland marine insurance plays a crucial role in ensuring their financial security and preserving their reputation.
In the unfortunate event of a transportation-related loss, this coverage provides a safeguard that helps maintain the stability of the roofing business. The cost of inland marine insurance in Colorado can vary based on factors such as the type of goods and equipment being transported, the distance involved in shipping, and the specific coverage options chosen.
Commercial Umbrella Insurance for Roofing Contractors in Colorado
This type of insurance is like an extra layer of protection, as it provides additional liability when your underlying policy has surpassed its limits. It covers damages that exceed the limits of your general liability, commercial auto, or worker's compensation insurance.
Although it is not a legal requirement for roofing contractors in Colorado, we suggest it's better to have Commercial Umbrella Insurance as a backup plan considering all the damages and unexpected losses that can come with roofing jobs. Determining the cost of the policy relies on the size of your business, the primary policy, and the claim history of your roofing business.
ACORD Certificates for Roofing Contractors in Colorado
An ACORD Certificate is a document that serves as proof of insurance. It contains important information about your coverage, such as effective and expiration dates, the type of coverage purchased, its limits and/or endorsements, among other crucial information. In Colorado, roofing businesses may be required to carry an ACORD certificate by customers, regulators, or when entering contracts to make sure the business is properly insured.
You can request your ACORD Certificate from your insurance company and they will vide it to you. We suggest you keep this document up to date to avoid any setbacks or delays in your projects and prove to your customers or business partners that you are fully covered.
Your Insurance Questions Answered for Roofing Contractors in Colorado
Get answers to your most common questions from Contractors Liability
Around 99% of the time, in Colorado you will need $1,000,000 per occurrence and a $2,000,000 aggregate.
Commercial Auto in Colorado requires a $1,000,000 Combined Single Limit plus comprehensive and collision coverage to be fully insured.
In general, Colorado requires $500,000/$500,000/$500,000 in case of a claim where the owner is liable for $500,000. Most of the time, the owner is not liable and worker's compensation coverage is unlimited.
Reputation Matters
Our customers trust us for great customer service and cost-effective coverage.