Roofing Insurance for Connecticut Contractors
The Insurance You Need Fast, Cheap & Easy!
From Connecticut Workers' Compensation Insurance to General Liability, Commercial Auto Insurance More We Are Your Easy & Stress Free Roofing Insurance Provider in Connecticut State!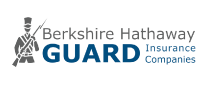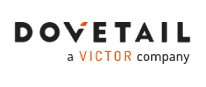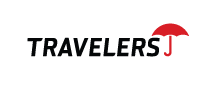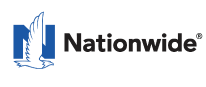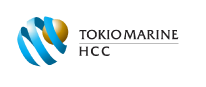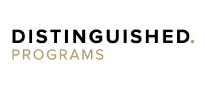 Business Insurance for Roofing Contractors in Connecticut
In the heart of New England, Connecticut, roofing contractors face unique challenges that require robust and reliable insurance coverage. From volatile weather patterns to strict building codes, these professionals require specific protections to keep their businesses thriving. Let's explore the key types of insurance coverage crucial to the Connecticut roofing industry and how they help mitigate business risks.
General Liability Insurance for Roofing Contractors in Connecticut
General Liability Insurance is at the forefront of a comprehensive insurance solution for roofing contractors. This essential coverage protects businesses from potential legal complications from accidents, injuries, or negligence claims.
General Liability Insurance can cover legal fees associated with any accident litigation.
It provides financial protection for incidents that occur on the job site, such as property damage or personal injury.
This insurance also covers claims related to advertising injury, such as copyright infringement.
Workers' Comp Insurance for Roofing Contractors in Connecticut
Workers' Comp Insurance is a non-negotiable component of any Connecticut roofing contractor's insurance policy in an industry that often requires physical labor at heights. It protects your business and employees from the financial risks associated with workplace injuries.
Workers' Compensation insurance, a legal requirement in Connecticut for businesses employing one or more individuals, serves as a safety net for roofing contractors in the state. It shoulders the medical expenses stemming from work-related injuries or illnesses.
Indeed, one of the standout features of Workers' Compensation insurance is its provision for wage replacement benefits. This means that if a roofing contractor's employee cannot perform their job due to a work-related injury or illness, the insurance policy can step in to compensate for their lost wages.
This compensation can cover a portion of the employee's regular income, enabling them to focus on their recovery without the additional stress of lost earnings. The specific percentage covered can vary based on state regulations and the specifics of the insurance policy. Still, the ultimate goal remains the same: financially supporting workers during their recovery period and alleviating their concerns over maintaining a stable income.
Commercial Auto Insurance for Roofing Contractors in Connecticut
In Connecticut's vibrant roofing industry, Commercial Auto Insurance is an essential tool in a contractor's risk management arsenal. This specialized type of coverage provides financial protection for vehicles used for business purposes, including those used by roofing contractors for transporting crew, equipment, and materials.
Roofing contractors often require the use of heavy-duty vehicles to transport equipment like ladders, scaffolding, and roofing materials. The nature of this business also necessitates frequent travel between job sites, often with vehicles loaded with valuable equipment. This increased usage and potential for damage make Commercial Auto Insurance particularly critical for these contractors.
In the event of an accident, Commercial Auto Insurance can help cover the costs of repairs to the business vehicle, medical expenses for any injuries sustained in the accident, and liability costs if your business is found to be at fault. This coverage extends to all registered business vehicles and covers rented or leased vehicles used for business purposes.
Builder's Risk Insurance for Roofing Contractors in Connecticut
In the roofing industry, the period during which a construction project is ongoing presents unique risks. Builder's Risk Insurance, also known as course of construction insurance, is specially designed to manage these risks. This type of insurance coverage is particularly relevant for Connecticut roofing contractors due to the state's varied climate conditions, from heavy snow in winter to occasional hurricanes in the warmer months.
Here are some ways Builder's Risk Insurance is particularly beneficial for roofers in Connecticut:
Weather-related damage: Connecticut's diverse weather conditions can pose significant risks to construction projects. Builder's Risk Insurance can cover damage from severe weather events, such as windstorms or heavy snowfall.
Theft and vandalism: Construction sites, especially those that are not consistently monitored, can be vulnerable to theft and vandalism. Builder's Risk Insurance can cover stolen materials or damages caused by such acts.
Materials in transit and on-site: Unlike other types of insurance, Builder's Risk Insurance covers not only the structure itself but also materials in transit to the job site and stored on site. This is particularly important for roofing contractors, who often need to transport large quantities of expensive materials.
Commercial Umbrella Insurance for Roofing Contractors in Connecticut
Commercial Umbrella Insurance is a highly valuable yet often overlooked type of coverage that can significantly bolster the financial resilience of your roofing business. It's particularly relevant for roofing contractors in Connecticut, where a range of factors, from unpredictable weather to unique building regulations, can amplify potential liability risks.
This insurance essentially operates as an additional layer of protection, supplementing your other liability policies like General Liability, Commercial Auto, and Employer's Liability Insurance. When the costs associated with a claim exceed the coverage limits of these underlying policies, Commercial Umbrella Insurance is activated to bridge the financial gap.
Here are a few reasons why Commercial Umbrella Insurance is a prudent investment for roofing contractors:
Higher Claim Costs
Protects Business Assets
Covers Unforeseen Risks
Enhances Business Reputation
ACORD Certificates Insurance for Roofing Contractors in Connecticut
ACORD Certificates are standardized insurance forms that verify the existence of an active insurance policy. They are an essential component of doing business in the roofing industry.
ACORD certificates provide proof to clients and subcontractors that your business is insured.
They include essential information about your insurance policies, including types of coverage, policy limits, and policy expiration dates.
In the competitive and challenging landscape of Connecticut's roofing industry, having a robust insurance portfolio is not a luxury; it's a necessity. These coverages, expertly tailored to the specific needs of your business, can help ensure the continued success of your roofing operations. Protecting your business with comprehensive insurance coverage is not only a smart strategy but also provides peace of mind as you navigate the rewarding journey of being a roofing contractor in Connecticut.
Business Insurance for Roofing Contractors in Connecticut
Business insurance is an important consideration for contractors in Connecticut. There are a variety of different types of insurance that contractors may need in order to protect their business and financial stability, including general liability insurance, workers' compensation insurance, commercial auto insurance, builders risk insurance, inland marine insurance, and commercial umbrella insurance.
It is important for contractors to carefully consider their insurance needs and to work with us to obtain the necessary coverage. Working with a trusted insurance provider like us can help to ensure that contractors have the right coverage at the best possible rates.
If you want to get the best coverage now, from the best carriers and at the lowest price, call us at (866) 225-1950 or click for a free quote. We can assist you and answer all your questions 24/7!
Your Insurance Questions Answered for Roofing Contractors in Connecticut
Get answers to your most common questions from Roofing Contractors Liability
For General Liability Insurance in Connecticut you need $1,000,000 per occurrence and $2,000,000 aggregate almost 100% of the time. 99% of all General Liability policies we sell in Connecticut are $1,000,000/$2,000,000.
For Commercial Auto Insurance in Connecticut you need $1,000,000 CSL meaning $1,000,000 Combined Single Limit for Bodily Injury and Property Damage to the other party combined. To protect your Connecticut vehicle you need to have Comprehensive and collision coverage. Commercial Auto Collision Insurance in Connecticut covers any collision and Comprehensive Commercial Auto Insurance covers anything but collision.
For Workers Compensation Insurance in Connecticut you need $500,000/$500,000/$500,000 in general. This covers your workers in the event of a claim where the owner is liable up to $500,000. In 99% of cases the owner is not liable and coverage for workers compensation is unlimited.
Reputation Matters
Our customers trust us for great customer service and cost-effective coverage.