Roofing Insurance for Clearwater Contractors
Discover the Optimal Roofing Insurance for Your Business!
From Clearwater Workers' Compensation Insurance to General Liability, Commercial Auto Insurance, & More! We Are Your Easy & Stress-Free Construction Insurance Provider in Clearwater, FL!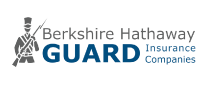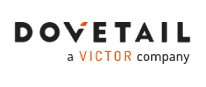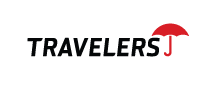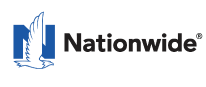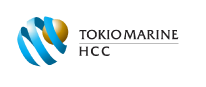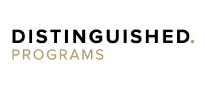 Given the inherent potential risks involved in the roofing and broader construction industry, it's paramount to consider obtaining roofing insurance policies. These policies can protect against substantial losses and unforeseen liability that could harm your enterprise.
Before you select an insurance provider for your roofing business, it's vital to comprehend the various types available due to their complex nature. Your unique business requirements and the protection you seek for your team will determine the insurance types you'll need. Among the most general insurances for contractors include:
General liability insurance
Workers' compensation insurance
Commercial auto insurance
Inland marine coverage
Commercial Umbrella Insurance
General Liability Insurance for Roofing Contractors in Clearwater, Florida
Despite best prevention efforts, accidents in construction are not uncommon, underscoring the significance of general liability insurance. It's a vital policy protecting in the event of any third-party damages. Third-party individuals are not contractors engaged in the roofing project, yet are present or nearby the site.
This coverage ensures that your insurance covers the costs you'd otherwise have to bear if a mishap results in a bystander's injury or property damage due to your equipment, contractors, or materials.
Legal claims can be costly, with the U.S. leading the world in lawsuits. Should your company face a lawsuit, attorney fees can start from $20,000 and quickly escalate beyond $100,000. In contrast, a general liability policy typically costs around $2,800-$3,000 and provides $1 million-$2 million in coverage. Most states require this policy for licensing, and it's always necessary for commercial operations. It protects your business from potential financial drains that could lead to insolvency.
Moreover, general liability insurance safeguards the reputation and rights of your business and your employees. It offers protection against customers' grievances about your services or products and covers potential harmful claims such as slander, libel, false arrests or evictions.
Workers' Compensation Insurance for Roofing Contractors in Clearwater, Florida
Workers' compensation coverage is paramount in high-risk industries like roofing. Despite stringent safety measures, accidents can happen, with slips and falls being common in roofing. Most states mandate workers' compensation insurance as it provides benefits and compensation in case of workplace injuries. Though it can be relatively expensive (around a third of your payroll), you can transfer this cost to your customers.
If a contractor gets injured, they are entitled to benefits, which may vary by state. These typically include lost wages reimbursement, medical bills payment, and disability benefits in severe cases. If the contractor dies, their family and dependents receive compensation. According to Florida law, Clearwater roofing contractors must have workers' compensation coverage regardless of the number of employees.
Commercial Auto Insurance for Roofing Contractors in Clearwater, Florida
Commercial auto insurance is a mandatory policy safeguarding vehicles used for your business. This policy applies to any cars, trucks, vans, or other vehicles that generate revenue for your enterprise. This insurance can also be claimed as a tax write-off.
You're covered if your company vehicle causes injury or property damage to a worker or third party. Your liability coverage pays for any resulting legal or medical fees. The vehicle and any passengers or drivers are also covered if an accident occurs.
Additionally, commercial auto insurance covers the expenses if your vehicle suffers damage through other causes, such as natural disasters, theft, or vandalism. Note that commercial vehicle insurance only covers vehicles that weigh less than 2,000 pounds. If you have a heavier vehicle like a trailer, you'll need to get it insured under a full coverage plan.
Inland Marine Insurance for Roofing Contractors in Clearwater, Florida
Inland marine coverage ensures that your products and materials are insured, even in transit or temporarily stored off-site. If your tools are damaged, lost, or stolen during transport, the replacement costs and any fees won't come out of your pocket.
While this coverage might not be required if your general liability insurance covers it, remember that tools won't be covered if your work vehicle is broken into. Without this policy, your materials and equipment are only insured at the location listed on your insurance policy, and any loss that occurs elsewhere must be covered out of pocket.
Commercial Umbrella Insurance for Roofers in Clearwater, Florida
With its coastal beauty, Clearwater, Florida, also comes with weather challenges like strong winds, heavy rains, and occasionally hurricanes. For roofers, these elements mean not just increased business opportunities, but also heightened risks. Commercial Umbrella Insurance is an extra safeguard for roofers, ensuring that unforeseen hefty claims don't jeopardize their operations.
Here's why it's essential:
Enhanced Financial Safety: When standard liability policies reach their limit, Commercial Umbrella Insurance provides additional coverage, ensuring businesses remain solvent during challenging times.
Catastrophic Events: Given Clearwater's susceptibility to severe weather, roofing mishaps can sometimes be colossal. This insurance assists in absorbing those extreme financial shocks.
Legal Defense: Lawsuits and legal challenges can be exhaustive and expensive. Commercial Umbrella Insurance aids in covering extensive legal costs.
Operational Stability: With the added assurance of this insurance, roofers can undertake projects confidently, knowing they have a financial safety net.
Secure Your Business Today in Clearwater, Florida
In the roofing industry, having comprehensive insurance coverage is essential. It ensures the safety of your contractors and protects you from exorbitant out-of-pocket costs.
Prospective clients are more likely to hire insured and bonded businesses and contractors, as it enhances trust and ensures compliance with local construction regulations.
As a business owner or contractor, you must carefully evaluate your insurance options. As an insurance broker, we facilitate the process of finding the best coverage for your unique roofing business, allowing you to focus on your operations.
If you want to get the best coverage now, from the best carriers and at the lowest price, call us at (866) 225-1950 or click for a free quote. We can assist you and answer all your questions 24/7!
Frequently Asked Questions (FAQ)
Get answers to your most common questions from Contractors Liability
For General Liability Insurance in Clearwater, you need $1,000,000 per occurrence and $2,000,000 aggregate almost 100% of the time. 99% of all General Liability policies we sell in Florida are $1,000,000/$2,000,000.
For Commercial Auto Insurance in Clearwater, you need $1,000,000 CSL, meaning $1,000,000 Combined Single Limit for Bodily Injury and Property Damage to the other party combined. To protect your Clearwater vehicle, you need to have Comprehensive and Collision coverage. Commercial Auto Collision Insurance in Clearwater, FL covers any collision, and Comprehensive Commercial Auto Insurance covers anything but collision.
For Workers Compensation Insurance in Clearwater, you need $500,000/$500,000/$500,000 in general. This covers your workers in the event of a claim where the owner is liable up to $500,000. In 99% of cases, the owner is not liable, and coverage for workers' compensation is unlimited.
Reputation Matters
Our customers trust us for great customer service and cost-effective coverage.