Roofing Insurance for Cape Coral Contractors
Choose the Best Roofing Insurance Today!
At Contractors Liability, we offer tailored policies for your roofing business, and you can include Commercial Auto, General Liability, Inland Marine, Worker's Compensation, and much more.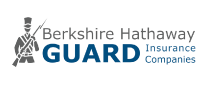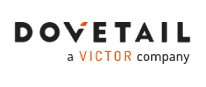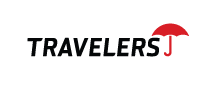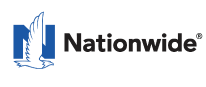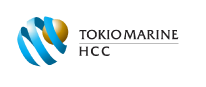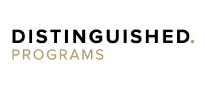 Insurance can give business owners so much peace of mind – and that extends to contractors and customers as well. If you don't have insurance, you are likely to be held liable and financially responsible for any unforeseen consequences related to a project you work on or the worksite on which you're a contractor.
In order to mitigate those risks, there are a few different types of insurance that roofing companies in Cape Coral, Florida, often hold:
General liability insurance
Workers' compensation insurance
Commercial Auto Insurance
Inland Marine Insurance
Commercial Umbrella Insurance
Throughout Florida, all roofing contractors are required to have the listed types of coverage. If you fail to do so, your roofing license will be at risk. But even more importantly, it's crucial to keep your company and your wallet protected from issues like theft, personal injury, legal costs, equipment damage, and workers' compensation payouts.
General Liability Insurance for Roofing Contractors in Cape Coral, Florida
General liability insurance is the foundation of any contractor's insurance package, and it's a necessity for roofing companies in Florida – including those in its southwestern region, which comprises cities like Cape Coral.
When it comes to roofing, you can think of general liability insurance as your first line of defense that can help keep your business safe from legal claims. But don't take our word for it. General liability insurance is so important that it's legally required throughout the state.
So what does it cover? General liability insurance covers pretty much any claims related to your current or previous work. Coverage includes accidents involving a client or third party on your worksite. Look, we know that you are always trying to prevent incidents, but in truth, they do occur. When that happens, you will need (and want!) to insulate yourself from unexpected costs.
General liability coverage in Cape Coral will usually cost roofers between $2,800 and $3,000 per year. But considering that attorney fees can start around $20,000 (and may go much higher) should a lawsuit occur, that's a reasonable price tag.
Workers' Compensation Insurance for Roofing Contractors in Cape Coral, Florida
Workers' compensation insurance was invented with the aim of financially protecting employees who get injured at work (which can lead to steep medical bills or lost wages). We all know that roofing can be a dangerous and physically demanding field, so it's crucial to make sure you have proper workers' compensation coverage just in case.
Workers' comp is truly an essential investment for roofing companies. Throughout Florida, workers' compensation insurance is also a requirement for businesses that employ more than one individual – that means that if you have any staff besides yourself, you'll need workers' compensation insurance.
Think of it this way: You'd never want to end up personally liable for claims an employee files. But that's not the only upside of workers' comp. Holding this type of insurance makes your business look good for both customers and for employees (and future hires). It shows that you're a fair employer who values the people working for you. In fact, you can even list it as a benefit.
In Cape Coral, workers' compensation insurance will typically cost a roofing company about $35 per $100 in payroll. But don't be alarmed. Insurance is a unique purchase in that you don't have to cover the cost yourself. One common strategy for lowering the impact of insurance costs involves raising hourly rates to effectively cancel out the cost of the policies you buy.
Commercial Auto Insurance for Roofing Contractors in Cape Coral, Florida
While you likely hold personal auto insurance already, commercial auto insurance is a totally different ballgame. Commercial auto policies are tailored to cover vehicles that you use for income-generating purposes. Personal auto insurance policies are not geared toward that use case, meaning that your coverage will likely fall short if you don't upgrade.
Whether your Cape Coral roofing company has a whole fleet of trucks or just a few vehicles, you will want your commercial auto policy to cover all of them. Look for coverage that includes physical damages to vehicles and provides insurance for employees who drive one of those vehicles.
And if you needed another motivator, commercial auto insurance is required throughout Florida. Another key benefit? It's tax-deductible, so you can write it off. Personal auto insurance is not eligible as a tax write-off for roofing companies.
When you find the perfect policy, don't forget that commercial auto insurance does not cover damage or theft of tools or supplies that might be stored in your vehicles. If you need that type of coverage (most roofing businesses do), you'll want to read about inland marine insurance.
Inland Marine Coverage for Cape Coral Roofers
Don't let the name throw you off – inland marine insurance is not water-related. It's actually a policy that covers tools, equipment, and materials that you transport between job sites or store with a third-party vendor. Inland marine insurance covers costs incurred if your items are lost, stolen, or damaged under specified circumstances.
Many people assume tools inside a vehicle which is covered under a commercial auto policy are inherently insured – but that's not the case! Here's an example to illustrate that point.
If you're driving a company pickup truck packed full of shingles and expensive tools and some or all of those items are stolen, they'll be covered by inland marine insurance – not commercial auto insurance. Why? Commercial auto insurance is just about the vehicle, not whatever you're transporting. Inland marine insurance can bridge that gap in coverage.
The tools and materials needed for Cape Coral roofing jobs can be pricey, so it's important to make sure you don't get stuck with the bill if you have to replace them. Inland marine insurance is certainly a worthwhile investment if you transport tools or materials on a regular basis. In other words, it's a common choice for Cape Coral roofers.
Commercial Umbrella Insurance for Roofers in Cape Coral, Florida
In the roofing industry, unexpected accidents and large-scale damages can result in significant financial burdens. Commercial Umbrella Insurance offers extra liability protection for roofers, significantly when the potential costs surpass the limits of their standard business insurance policies. This insurance becomes invaluable in Cape Coral, Florida, where roofing services are in high demand due to its tropical climate and occasional storms.
Here are some points to consider:
Extended Coverage: This insurance kicks in where your standard liability ends, providing an extra cushion against major claims.
Protection Against Large Claims: Roofing is a hazardous job. In the event of severe accidents or damages, costs can skyrocket. Commercial Umbrella Insurance ensures that such events don't financially cripple your business.
Legal Costs: Besides direct damages, legal fees can accumulate rapidly if a third party sues your company. The insurance can cover these costs.
Peace of Mind: Knowing you have an added layer of protection provides peace of mind, allowing you to focus on delivering quality roofing services.
Ensure You're Covered in Cape Coral, Florida
Running a Cape Coral roofing business is no small feat, but it's crucial to make sure that you're adhering to Florida's insurance guidelines. You'll need to do so in order to keep your roofing license, but that's not the only reason. Holding strong insurance coverage is also a smart decision from a business standpoint – and it might even help you attract customers.
No matter what level of insurance you need for your Cape Coral roofing business, we can help you find the right policies – and we'll do so quickly, easily, and affordably. You'll be able to keep your company running for years, becoming a trusted name in your area, when you protect yourself against costs that can put your business in jeopardy.
If you want to get the best coverage now, from the best carriers and at the lowest price, call us at (866) 225-1950 or click for a free quote. We can assist you and answer all your questions 24/7!
Frequently Asked Questions (FAQ)
Get answers to your most common questions from Contractors Liability
For General Liability Insurance in Cape Coral, you need $1,000,000 per occurrence and $2,000,000 aggregate almost 100% of the time. 99% of all General Liability policies we sell in Florida are $1,000,000/$2,000,000.
For Commercial Auto Insurance in Cape Coral, you need $1,000,000 CSL, meaning $1,000,000 Combined Single Limit for Bodily Injury and Property Damage to the other party combined. To protect your Cape Coral vehicle, you need to have Comprehensive and Collision coverage. Commercial Auto Collision Insurance in Cape Coral, FL covers any collision, and Comprehensive Commercial Auto Insurance covers anything but collision.
For Workers Compensation Insurance in Cape Coral, you need $500,000/$500,000/$500,000 in general. This covers your workers in the event of a claim where the owner is liable up to $500,000. In 99% of cases, the owner is not liable, and coverage for workers' compensation is unlimited.
Reputation Matters
Our customers trust us for great customer service and cost-effective coverage.