Roofing Insurance for Arkansas Contractors
The Roofing Insurance You Need Fast, Cheap & Easy!
From Arkansas Workers' Compensation Insurance to General Liability, Commercial Auto Insurance More We Are Your Easy & Stress Free Insurance Provider in Arkansas State!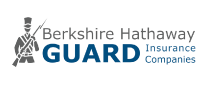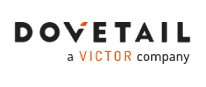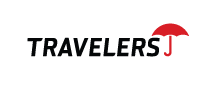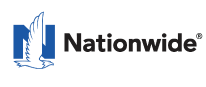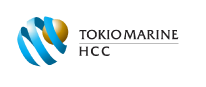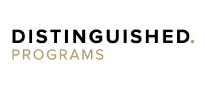 Business Insurance for Roofing Contractors in Arkansas
Managing a roofing business in Arkansas comes with a host of unique challenges and potential risks. Numerous unexpected incidents can impact your business's bottom line from employee injuries to equipment damage. That's where a comprehensive insurance plan offers an effective risk management strategy. This detailed guide will take you through key insurance coverages for roofing contractors in Arkansas, including General Liability Insurance, Workers' Comp Insurance, and more, helping you to safeguard your operations.
Contractors General Liability Insurance For Roofing Contractors in Arkansas
A fundamental coverage for roofing contractors in Arkansas, General Liability Insurance protects your business against third-party claims arising from property damage, bodily injury, or advertising injuries. The unpredictable nature of roofing jobs, such as accidental damage to client property or injuries sustained by a non-employee, can lead to costly lawsuits.
While the cost of General Liability Insurance varies depending on factors like your business size and risk level, it's typically a few hundred to over a thousand dollars annually.
Understanding what's not covered under your General Liability Insurance is essential for roofing contractors in Arkansas. Here are the typical exclusions you should be aware of:
Professional Errors
Intentional Acts
Employee Injuries
Damage to Your Property
Workmanship
Pollution
Workers' Compensation Insurance For Roofing Contractors in Arkansas
As an Arkansas roofing contractor, you must have Workers' Compensation Insurance if you employ three or more workers. This policy covers medical expenses, rehabilitation costs, and a portion of lost wages if an employee gets injured or falls ill due to work-related activities.
Several factors can influence the premiums for Arkansas's Workers' Compensation Insurance for roofing contractors. Here are some of the key elements:
Industry Risk: Roofing is considered a high-risk industry due to the nature of the work involved. Higher risk usually leads to higher premiums.
Number of Employees: More employees typically mean higher premiums because there's a greater chance that someone could get injured or fall ill while working.
Payroll Size: The more extensive your payroll, the more you'll typically pay for Workers' Compensation Insurance.
Claims History: If your business has had many Workers' Comp claims in the past, insurers may view your business as high-risk, leading to higher premiums.
Safety Measures: If you have strong safety measures in place (such as regular safety training, proper equipment, etc.), insurers may consider you a lower risk and reduce your premiums.
Location: Premiums can also vary based on your location within Arkansas, given differences in local regulations and healthcare costs.
Job Classification: Different job classifications within your operation carry different levels of risk.
Remember, each insurer has its own method for calculating premiums, so comparing quotes from different insurers to find the best fit for your needs is worthwhile.
Commercial Auto Insurance For Roofing Contractors in Arkansas
Given the nature of roofing operations, transporting tools, materials, and workers is an everyday necessity, exposing your business to potential vehicular accidents. Commercial Auto Insurance protects your business from financial loss associated with these accidents. It covers vehicle repair costs, medical bills from injuries, and potential legal fees if your business vehicle is involved in an accident.
Pricing varies depending on factors like the type of vehicles, their usage, and your company's accident history. Note that personal auto insurance policies typically exclude coverage for vehicles used primarily for business, underscoring the necessity for Commercial Auto Insurance.
Builder's Risk Insurance For Roofing Contractors in Arkansas
When embarking on a new project, roofing contractors in Arkansas need to consider how to protect their investments from unforeseen incidents. Builder's Risk Insurance serves this exact purpose by covering a project throughout its construction phase.
Weather in Arkansas is notably unpredictable, with potential hazards such as heavy storms and tornadoes posing significant risks to projects under construction. Unexpected damage due to these events could lead to costly repairs and lengthy project delays. However, with Builder's Risk Insurance, you can mitigate the financial impact of such scenarios. It covers the costs of physical damage to the building under construction, including materials, fixtures, and equipment incorporated into the building.
Several factors influence the cost of Builder's Risk Insurance. First, the value of the project plays a significant role – a higher project value will typically mean higher premiums. Second, the project duration affects the cost, with longer projects generally resulting in higher premiums due to increased exposure to potential risks.
Another exception is employee theft. If an employee steals tools or materials, the losses incurred usually won't be covered by Builder's Risk Insurance. This risk could be addressed through good hiring practices, employee training, and in some cases, additional insurance coverage.
In conclusion, Builder's Risk Insurance plays a critical role in risk management for roofing contractors in Arkansas, protecting your investment from a range of potential threats during the construction phase.
Inland Marine Insurance For Roofing Contractors in Arkansas
Inland Marine Insurance covers your tools, equipment, and supplies in transit or at a temporary job site. This insurance is an essential safety net for roofing contractors who often move expensive equipment and materials across Arkansas.
Pricing depends on the value of the insured items, the coverage limit chosen, and the geographical area of operation. Exclusions typically involve damages from natural disasters unless explicitly added to the policy.
Roofing contractors in Arkansas frequently transport a variety of tools and equipment to handle diverse roofing projects efficiently and safely. Here's a brief list of the most commonly carried items, each integral to different aspects of roofing tasks:
| | |
| --- | --- |
| Tools: | Equipment: |
| Roofing Hammer | Safety Harnesses |
| Nail Gun | Ladders |
| Stapler | Scaffolding |
| Utility Knife | Roofing Conveyor |
| Pry Bar | Shingle Lift Ladder |
| Tin Snips | Roof Cutter |
| Shingle Remover/Shovel | Compressor |
| Chalk Line | Dumpster or Waste Disposal Unit |
| Tape Measure | Magnetic Sweeper (for picking up nails) |
| Framing Square | Roofing Nailers |
Commercial Umbrella Insurance For Roofing Contractors in Arkansas
Commercial Umbrella Insurance provides additional liability coverage beyond the limits of your existing policies, such as General Liability or Commercial Auto Insurance. In a high-risk industry like roofing, a substantial claim could easily exceed the coverage limits of your standard policies, leaving your business financially vulnerable.
The cost of Commercial Umbrella Insurance largely depends on your business's risk profile. However, it's important to remember that it doesn't extend coverage to all kinds of liabilities. It generally doesn't cover professional liability, workers' compensation claims, or intentional acts.
ACORD Certificates For Roofing Contractors in Arkansas
An ACORD Certificate is a standard document providing proof of your insurance coverage. It's often required when bidding for projects, signing contracts, or complying with state regulations.
It is important to have a valid ACORD Certificate readily available as not having one can lead to missed business opportunities or compliance problems. Keep in mind that the certificate only shows your coverage at a certain point in time, and any updates to your policies may not be reflected in an old certificate. Please ensure that you have the most up-to-date certificate to avoid any complications.
Business Insurance for Roofing Contractors in Arkansas
In conclusion, it is important for contractors in Arkansas to have the appropriate insurance coverage to protect themselves and their business. Not only can insurance provide financial protection in the event of an accident or error on the job, but it can also increase the credibility of your business and meet legal requirements.
Working with our insurance brokers or agents who familiar with the specific insurance needs of contractors in Arkansas can be helpful in obtaining the necessary coverage at the best rates. They can help contractors carefully review their insurance needs and make sure that they have sufficient coverage in place to protect their business and their clients.
If you want to get the best coverage now, from the best carriers and at the lowest price, call us at (866) 225-1950 or click for a free quote. We can assist you and answer all your questions 24/7!
Your Insurance Questions Answered For Contractors in Arkansas
Get answers to your most common questions from Contractors Liability
For General Liability Insurance in Arkansas you need $1,000,000 per occurrence and $2,000,000 aggregate almost 100% of the time. 99% of all General Liability policies we sell in Arkansas are $1,000,000/$2,000,000.
For Commercial Auto Insurance in Arkansas you need $1,000,000 CSL meaning $1,000,000 Combined Single Limit for Bodily Injury and Property Damage to the other party combined. To protect your Arkansas vehicle you need to have Comprehensive and collision coverage. Commercial Auto Collision Insurance in Arkansas covers any collision and Comprehensive Commercial Auto Insurance covers anything but collision.
For Workers Compensation Insurance in Arkansas you need $500,000/$500,000/$500,000 in general. This covers your workers in the event of a claim where the owner is liable up to $500,000. In 99% of cases the owner is not liable and coverage for workers compensation is unlimited.
Reputation Matters
Our customers trust us for great customer service and cost-effective coverage.