Roofing Insurance for Alaska Contractors
The Insurance You Need Fast, Cheap & Easy!
From Alaska Workers' Compensation Insurance to General Liability, Commercial Auto Insurance More We Are Your Easy & Stress-Free Roofing Insurance Provider in Alaska State!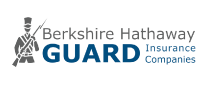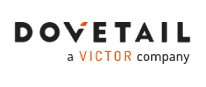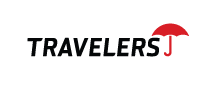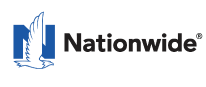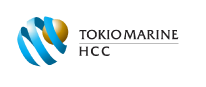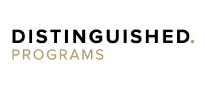 Business Insurance for Roofing Contractors in Alaska
In Alaska's rugged, weather-challenged environment, roofing contractors face unique challenges. Having the appropriate insurance coverage for your business is not just a legal and contractual requirement. Still, it is also a vital safety measure., shielding your business from potentially ruinous financial losses and situations arising from unexpected incidents. In this guide, we will delve into the essential insurance policies that every roofing contractor in Alaska should have.
General Liability Insurance for Roofing Contractors in Alaska
General liability insurance forms the foundation of any Alaska roofing contractor's insurance portfolio. Given Alaska's challenging weather conditions and the inherent dangers of the roofing trade, accidents are a real possibility.
Several factors can influence the cost of General Liability Insurance for roofing contractors in Alaska. These include the size of your business, the number of employees, the type of roofing work you do (residential, commercial, or both), and the specific risks associated with your operations. Furthermore, your claims history can also impact your premium costs. For instance, a roofing contractor with a history of frequent claims might need to pay higher premiums than one with a clean record.
While the average annual premium typically ranges from $400 to $600, remember that this is only a general guideline. The cost can differ significantly based on your unique business characteristics and risk profile. Therefore, consulting with an insurance agent or broker who can guide you through the process and help you find a policy that offers the right balance of cost and coverage for your specific needs is crucial.
Workers' Compensation Insurance for Roofing Contractors in Alaska
In an industry like roofing, where work is physically demanding and often conducted under difficult weather conditions, workers are at high risk of injury. Workers' compensation insurance is designed to have insurance company to cover medical costs, rehabilitation expenses, and a portion of lost wages if an employee gets injured or becomes ill due to their work.
Workers' compensation insurance premiums for roofing contractors in Alaska are influenced by various factors, including payroll, number of employees, and job types performed. Due to the higher risks associated with roofing work, premiums are typically higher compared to other industries. Understanding these pricing factors helps roofing contractors ensure they have the necessary coverage to protect their workers and business.
Commercial Auto Insurance for Roofing Contractors in Alaska
Your vehicles are the lifeline of your roofing business, responsible for transporting employees, tools, and materials across Alaska's expansive terrain. Any company vehicle accident can lead to significant costs, from vehicle repair or replacement to medical bills and potential professional liability insurance and charges. Commercial auto insurance helps mitigate these expenses. The cost depends on several factors, including the number and type of vehicles, employees' driving records, and even geographical location. You can expect to pay around $1,200 per vehicle annually.
As a roofing contractor, the toolkit you carry to your job sites is as vital as the skills and expertise you bring to each project. These tools help you precisely accomplish your tasks and enhance your efficiency on job site, ensuring you consistently deliver quality results. Let's delve into a list of typical tools that roofers often transport to their job sites, playing an integral role in the successful completion of each roofing project.
Ladders: Essential for accessing the roof.
Safety Harnesses: Crucial for preventing falls and ensuring worker safety.
Roofing Nailer: A particular type of nail gun designed for roof shingles installation.
Roofing Hammer: Also known as a roofing hatchet, this tool is used for fitting and removing roofing materials.
Roofing Shovels: Used for scraping off roofing materials.
Roofing Brushes: Used for applying roofing coatings and adhesives.
Builder's Risk Insurance for Roofing Contractors in Alaska
Builder's Risk Insurance, often called Course of Construction Insurance, covers property and raw materials while construction is underway. This insurance becomes particularly relevant in roofing as it can cover the newly installed roof or any existing structure that might be damaged during the process.
In a state like Alaska, where severe weather can unpredictably halt construction, Builder's Risk Insurance provides significant peace of mind for construction company. It ensures that financial loss due to unforeseen circumstances don't derail your project.
Without this insurance, roofers might bear hefty costs due to losses from damage, theft, or natural disasters such as storms, which are frequent in Alaska. Moreover, the policy can even cover loss of income or extra expenses incurred due to project delays caused by covered losses.
Inland Marine Insurance for Roofing Contractors in Alaska
Inland Marine Insurance, also known as 'floaters' policy, protects equipment and materials in transit or at temporary locations. Given that roofing contractor in Alaska often need to transport expensive equipment and materials across vast distances, this insurance plays a crucial role.
In the dynamic roofing field, contractors often face significant risks related to their most valuable assets: tools, equipment, and supplies. These elements, often on the move from one site to another, can be subjected to various hazards. Here's how comprehensive insurance coverage offers an extra layer of protection, ensuring the smooth running of your operations: it covers the loss of tools, equipment, and supplies in case they are stolen, damaged, or lost in transit, thereby providing an extra layer of security to your operations.
Commercial Umbrella Insurance for Roofing Contractors in Alaska
When your standard insurance policies, such as General Liability, Commercial Auto, or Employer's Liability, reach their limits, Commercial Umbrella Insurance kicks in. For example, this policy would cover the excess costs if a serious accident on a construction site results in significant property damage and your General Liability policy limit is exhausted. This allows your business to continue to operate smoothly without incurring potentially crippling out-of-pocket costs.
Roofing contractors in Alaska face a unique set of risks due to the harsh environmental conditions and the challenging nature of their work. Here are some common risks:
Extreme Weather Conditions: Alaska's weather conditions can be harsh and unpredictable, including heavy snowfall, severe storms, and freezing temperatures. These conditions can cause accidental property damage or injuries, resulting in large liability claims.
Workplace Accidents: Roofing is a high-risk profession, with potential falls from heights, injuries from tools or equipment, or accidents related to the handling of heavy materials. These could lead to significant medical bills and potential lawsuits.
Transit Risks: Roofing contractors often have to transport materials and tools across long distances, increasing the risk of vehicle accidents or loss of equipment and materials.
Property Damage: Given the nature of roofing work, there's a risk of accidental damage to client property, potentially leading to expensive lawsuits.
ACORD Certificates for Roofing Contractors in Alaska
In essence, an ACORD Certificate is an essential tool in the roofing industry. It not only validates your insurance protection to clients and stakeholders but also acts as a management tool, enabling both companies and you to keep track of your coverage details and renewal dates effectively.
Proof of Insurance: An ACORD Certificate is a universally recognized proof of insurance. It outlines your business's current insurance coverages, limits, and policy periods. This is particularly important when bidding for projects, as clients often require proof of specific insurance coverages before awarding contracts.
Business Credibility: Presenting an ACORD Certificate demonstrates professionalism and boosts your credibility. It assures clients that your business is adequately insured and that any potential damage or liabilities arising from your work will be covered, thus fostering trust and confidence.
Contractual Requirement: Many commercial and residential contracts require roofing contractors to provide an ACORD Certificate before beginning work. In some cases, the contract may specify certain insurance coverages and limits that must be met.
Regulatory Compliance: Alaska law requires businesses, including roofing contractors, to carry certain types of insurance, like Workers' Compensation Insurance. An ACORD Certificate can serve as proof of compliance with such regulations.
Risk Management: By regularly reviewing your ACORD Certificates, you can ensure your business's insurances are up-to-date and adequate for your risk exposure.
Business Insurance for Roofing Contractors in Alaska
In this article, we have explored the various types of insurance that contractors in Alaska may need to consider, including Alaska contractors general liability insurance, Alaska workers' compensation insurance, Alaska commercial auto insurance, Alaska builders risk insurance, Alaska inland marine insurance, and Alaska commercial umbrella insurance. We have also discussed ACORD certificates, which are used to provide proof of insurance coverage in Alaska.
By understanding the insurance options available to contractors in Alaska and by working with us, you can make informed decisions about the coverage that is right for your business.
If you want to get the best coverage now, from the best carriers and at the lowest price, call us at (866) 225-1950 or click for a free quote. We can assist you and answer all your questions 24/7!
Your Insurance Questions Answered for Roofing Contractors in Alaska
Get answers to your most common questions from Contractors Liability
For General Liability Insurance in Alaska you need $1,000,000 per occurrence and $2,000,000 aggregate almost 100% of the time. 99% of all General Liability policies we sell in Alaska are $1,000,000/$2,000,000.
For Commercial Auto Insurance in Alaska you need $1,000,000 CSL meaning $1,000,000 Combined Single Limit for Bodily Injury and Property Damage to the other party combined. To protect your Alaska vehicle you need to have Comprehensive and collision coverage. Commercial Auto Collision Insurance in Alaska covers any collision and Comprehensive Commercial Auto Insurance covers anything but collision.
For Workers Compensation Insurance in Alaska you need $500,000/$500,000/$500,000 in general. This covers your workers in the event of a claim where the owner is liable up to $500,000. In 99% of cases the owner is not liable and coverage for workers compensation is unlimited.
Reputation Matters
Our customers trust us for great customer service and cost-effective coverage.