Would you like to be your own boss? Surely you have read this proposal many times, but you still haven't found the way. The best thing is to analyze what your options are and especially your skills. From there, ‌start taking the first steps.
In the following lines, you will learn about the best handyman apps to have an excellent business.
Handyman apps to make business more efficient
In this section, you will know about on demand handyman apps and the best tools to help you improve your work.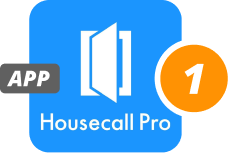 This handyman app is ranked as one of the best ones in the industry. Housecall Pro revels in its amazing automation. Essentially, the software digitizes every aspect of your business, while remaining easy to use, allowing you to deliver premium services whether you're tech-savvy.
From email marketing automation, to do list, SMS or email push notifications, financial reports, online GPS and time tracking, online client bookings, and even in-app or web payments, I can't think of anything this program doesn't do.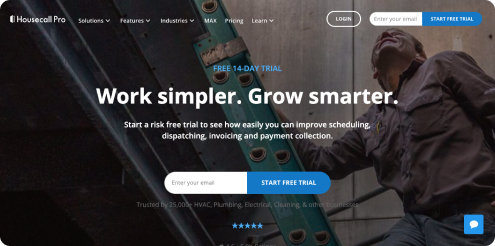 Housecall Pro is the ultimate all-in-one tool operations software for running any handyman businesses. It is also very affordable and certainly could be ‌one of the power tools for professionals because they can use it on iOS and android devices.
You must meet 3 requirements to enter the application database:
Have paid formal experience.
Have excellent customer service skills.
Be allowed to work in the country.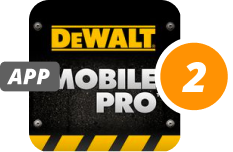 Gives you the power to form all kinds of on-site calculations. The high demand app also provides educational resources and construction information to assist you discover the right solution to any job site problem.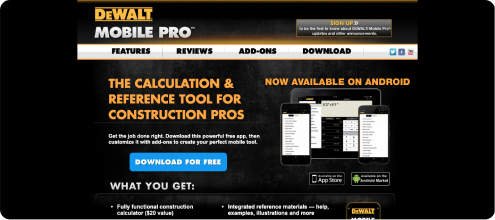 Its calculator function computes area, length, and volume conversions, making it one of the essential handyman tools. It also does foot-inch calculations to create estimating studs, drywall, and concrete slabs as simple as tapping the screen. Frequently, used calculations can even be stored for future use, and it is available for android and iOS devices.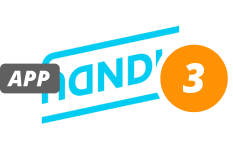 This handyman software has the goal of connecting homeowners with the right handyperson. It's a great way for professionals to find additional jobs and fill gaps in their schedules. It is one of the best platforms to connect people with others who can provide domestic services.
From the client's perspective, Handy Pro is a tool that provides qualified personnel, independent professionals who have been previously qualified by the app and who do an excellent job.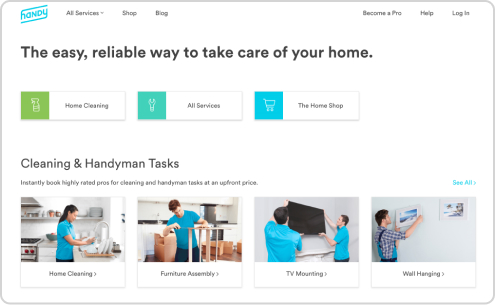 You must meet 3 requirements to enter the application database:
Have paid formal experience.
Have excellent customer service skills.
Be allowed to work in the country.
Once you have passed the entry process, created your profile and specified job details, you will be ready to receive offers from customers and start earning money with the app.
What does it take to start a business?
Not everyone can have a successful business. Other than the best apps for handyman business, here are some requirements that you must meet:
Job The ideal is that you master at least some ‌trades that we have already discussed and that you have knowledge of others. You can hire skilled professionals to do the work, but then we could talk more about a reform company than a handyman business owner.

Tools: To ‌carry out the work, you must have all the tools and mostly hand tools to offer ideal handyman services. Choosing to bet on quality brands, such as Makita is a wise investment, and will offer you maximum performance and all the guarantees you need for your business, but sometimes even less reputable brands can also perform without issues tasks for some home improvement project.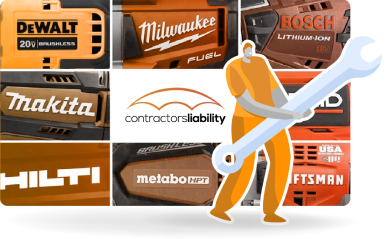 It is ideal if you have the right tools, like precision tools, electrical tools plus safety glasses and if you count with a handy app on a mobile device, you will perform a variety of handyman tasks for your client list.
Bureaucracy It is essential that you start a business legally. Decide whether to register as self-employed or form a small business company. Then you will have to complete all the ‌paperwork to get started. If you are not sure, hire a manager and leave this important aspect in their hands.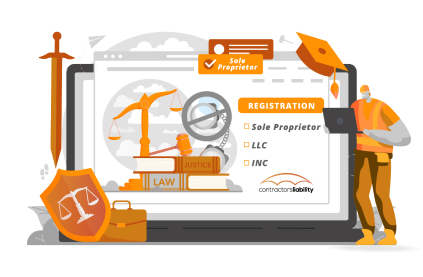 Customers: Getting your first customers is vital for handyman business owners. The best way is to bet on word of mouth, on social networks and on your website. Having the right online marketing strategies is very important to get more jobs. You can also start with family, friends and acquaintances, to offer your home services.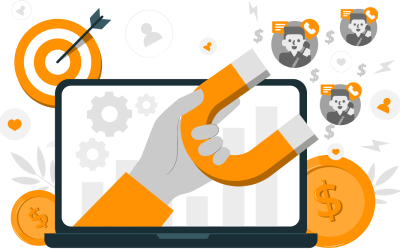 Providers For your own handyman business to be successful, you will need to have good suppliers on these on demand businesses. We recommend ‌you negotiate the conditions well. Most shops usually offer discounts to professionals and better conditions for payment to buy essential tools and save money while doing it.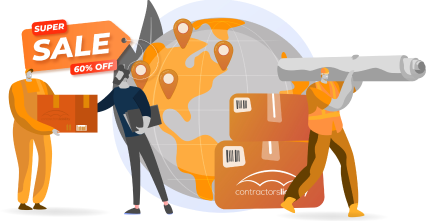 Budgets In order to have a successful handyman business, you need to learn how to prepare and manage expenses. Try to adjust prices as much as possible to ‌get new customers, but always looking for profitability. With practice, you will optimize this important issue and have a great resource for your business. Do not forget to order at least half of the budgeted amount to avoid problems.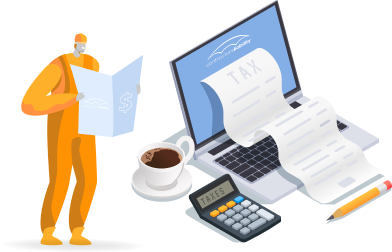 Insurance The unique work you do carries many risks. These can be associated with electrical work, application installation, plumbing, security installations, heating, cooling, HVAC system installation, furniture assembly, painting, or carpentry. As a professional contractor, there is significant risk to both your health and your customers' property, and with that risk can also come some significant financial threats.
Handyman insurance is important for those who perform intermittent contracting or maintenance work, as it is basic insurance coverage for the risks that come with the tasks you perform daily. Depending on what you do as a maintenance worker, you'll be able to customize your policy to get the most coverage at the most affordable price.
What is handyman insurance?
This insurance is a custom Business Owner's Insurance Policy (BOP) for contractors. This type of insurance is general liability insurance that provides coverage for financial and legal liabilities that come up with accidents that result in property damage or bodily injury.

Most insurance companies allow you to combine your general liability protection and property insurance into a single BOP at a more helpful rate than you would see if you purchased both policies separately. Investing in a BOP allows you to pay a single premium for all of your insurance coverage, making your plan more manageable.
Benefits of Handyman Coverage
It offers several benefits, including peace of mind for you and your clients. You'll be able to perform each job knowing that if you make a mistake and end up damaging your client's property, you won't have to settle the damages out of your family's household finances.
Having a comprehensive insurance policy also puts customers at ease, and you are much more likely to be hired for that construction job if you have construction insurance.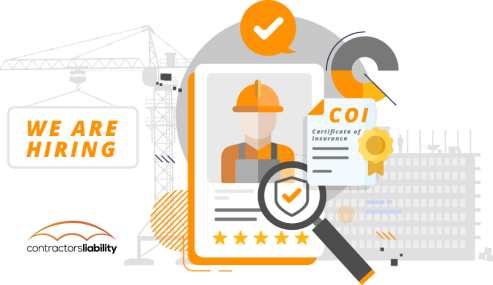 Also, it allows you to protect your assets. Most operators are sole proprietors, meaning they tie their personal assets to the business. If a client sues you, your business may be shut down, and it may also jeopardize your household finances and assets.
Handyman coverage ensures that you won't have to dip into your personal assets to keep your business afloat if you incur legal costs or property damage that may arise with lawsuits and high attorney fees.
One of the major advantages of this insurance is that you customize the policy to fit your exact line of work and the risks involved.
However, no matter what you do, make sure you have coverage for the following if it applies to you:
Bodily injury
Business interruption
Finding a Handyman Insurance Policy
Being a small business, you face exactly the same risks as larger business owners who provide handyperson services. If you're operating your business without adequate insurance protection, you could put both your livelihood and your personal finances at risk. Be sure to shop for insurance policies as soon as possible to ensure you have coverage before you need to use it.
The best way to do so is by contacting a trustworthy broker to get you the best rates and coverages.
Conclusion
Handyman's business management software has certainly revolutionized the management of businesses, as previously known. From sending digital budgets, general accounting, to assigning jobs, and leads management, the softwares that was mentioned in this article really makes things easy for any household repairs. They will come with additional features like secure payment processing and advanced customer service portal to make everything easier and more efficient.



Online there is an abundance of great resources on how to choose the insurance which will suit your needs and if you want to save time and money, a wise choice would be an independent broker which can provide an entire range of services and certainly Contractors liability is an easy choice since they only work with A+ carriers and could offer just about any kind of policy on the market.