Roofing Insurance for Fort Lauderdale Contractors
Choose the Best Roofing Insurance Today!
From Fort Lauderdale Workers' Compensation Insurance to General Liability, Commercial Auto Insurance More We Are Your Easy & Stress-Free Construction Insurance Provider In Fort Lauderdale, FL!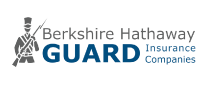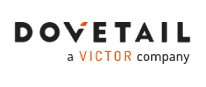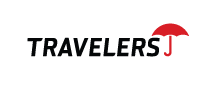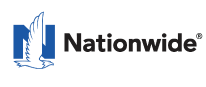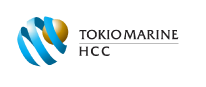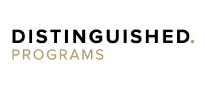 Business Insurance for Roofing Contractors in Fort Lauderdale, Florida
For roofing contractors in Fort Lauderdale, having proper insurance coverage is essential to protect their business from unexpected circumstances. Not having adequate insurance could lead to significant financial responsibility for negative consequences resulting from their work. It is mandatory in Florida for roofing contractors to carry certain types of insurance, such as:
General liability insurance
Workers' compensation insurance
Commercial auto insurance
Inland marine coverage
Builder's risk
Commercial umbrella
Bonds
Not following these requirements may lead to the loss of their roofing license. Moreover, proper insurance coverage protects their business and finances from potential problems such as theft, bodily injury, lawsuits, or equipment damage.
General Liability Insurance for Roofing Contractors in Fort Lauderdale, Florida
Roofing contractors in Florida, including those in Fort Lauderdale, are required to have general liability insurance. This policy is essential when working in the roofing industry, considering all the risks involved.
General liability insurance protects your business from legal claims related to property damage, personal injury, or other issues, including accidents that may affect clients or third parties. It is better to be prepared in case of an unexpected occurrence and avoid extra costs.
Workers' Compensation Insurance for Roofing Contractors in Fort Lauderdale, Florida
In Florida, contractors, especially those in high-risk fields like roofing, are required by law to carry workers' compensation insurance for their employees.
This policy provides injured employees with financial protection, medical benefits, disability benefits, help with medical bills, and covers funeral expenses and other benefits for the employee's family in case of death.
Workers' compensation insurance also protects employers from potential workplace injury lawsuits, making it essential for businesses with more than one employee.
Commercial Auto Insurance for Roofing Contractors in Fort Lauderdale, Florida
Commercial auto insurance is a must for Fort Lauderdale roofing businesses that use vehicles exclusively for business purposes. It covers any physical damage to business vehicles as well as any injuries to the driver or others.
Additionally, commercial auto insurance is a tax write-off for the business. This policy is required by law in Florida for all vehicles used for income-generating purposes, whether owned or leased. However, this policy does not cover tools or equipment stored in the vehicle.
Inland Marine Insurance for Roofing Contractors in Fort Lauderdale, Florida
Inland marine insurance is a policy that provides coverage for equipment, tools, and materials while in transit or storage. It includes replacement costs for theft, loss, or damage caused by covered circumstances.
Roofing contractors in Fort Lauderdale who transport expensive materials and tools should consider adding this policy to their coverage. This coverage protects businesses and finances by ensuring that belongings are covered in the event of unexpected circumstances that could result in financial loss.
Builder's Risk Insurance for Roofing Contractors in Fort Lauderdale, Florida
Builder's risk insurance is a specialized policy designed to protect contractors and their employees from the risks and damages that can occur during roofing projects.
This type of insurance covers a wide range of incidents, including damage to the job site, loss or damage to equipment, and project delays caused by natural disasters or other unforeseen events. Builder's risk insurance can provide valuable protection for your business.
Commercial Umbrella Insurance for Roofing Contractors in Fort Lauderdale, Florida
Commercial umbrella insurance provides additional protection by covering medical expenses, legal fees, and third-party property damage. It can be purchased in addition to existing policies, such as general liability or commercial auto.
This coverage protects against financial loss from liability claims or lawsuits. Keep in mind that this policy only applies when primary coverage has reached its limits.
Bonds for Roofing Contractors in Fort Lauderdale, Florida
A contractor's bond is an important tool for protecting the financial interests of clients and employees in case any damage is caused by your actions. It provides financial compensation and demonstrates your commitment to fulfilling the contract terms, making you stand out in a competitive marketplace.
A contractor's bond can provide peace of mind and security to clients, giving your business a valuable advantage.
ACORD Certificate for Roofing Contractors in Fort Lauderdale, Florida
An ACORD Certificate serves as proof of insurance and contains important information about the type of coverage, effective and expiration dates, policy limits, and any exclusions or endorsements.
Your broker or insurance company must issue this certificate. It is essential to keep your ACORD certificate up to date to demonstrate to customers and others that you are adequately insured and keep up with your work in Fort Lauderdale.
Make Sure You're Covered in Fort Lauderdale, Florida
As a roofing contractor in Fort Lauderdale, it's important to follow the guidelines set by the state of Florida regarding insurance. Doing so will help maintain your roofing license and keep your company insured in an easy, fast, and affordable way.
Reputation Matters
Our customers trust us for great customer service and cost-effective coverage.